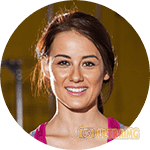 Brilliant Beauty promises to give you visibly younger-looking skin within a short period of application. The cream claims to act on the basic causes of aging and bring back the firmness and glow on your faces.
However, you should know more about the components and cost of this product if you want to make the right decision. Read on to know more about this product.
What does Brilliant Beauty claim?
Brilliant Beauty promises a lot of benefits for people who use it regularly. When you visit the website, you will be thrilled to find claims like these:
Overall improvement in the brightness of the skin
Visible improvement in the radiance and firmness of the skin
The smoothening impact even on the stubborn fine lines
Elimination of elements that cause dullness and sagging of skin
Overall improvement in the tone and texture of the skin
You have to remember that you should never trust these claims without authenticating them. Your next step should be to understand the ingredients of this moisturizer.
What does Brilliant Beauty contain?
When you proceed to check the components of Brilliant Beauty, you are in for a big disappointment. You will not find any of these details on the site and the package. Therefore, it is impossible to check the effectiveness of this product. Since the ingredients details are not available, we are afraid that it may contain some harmful ingredients that could create problems for people with sensitive skin. Therefore, we would never recommend this product for users.
Pricing of Brilliant Beauty
To avail Brilliant Beauty's 14-day trial offer, you should pay $5.99 towards shipping and handling charges. If you are not content with the results, ensure that you cancel your subscription within these 14 days. If you fail to do so, you will receive a huge credit card charge of $92.99 at the end of the 14th day, towards the full purchase price. You are also automatically enrolled in the auto-ship policy as well. Therefore, every month, you will keep getting shipments worth $92.99 plus shipping of $5.99. You will have to pay this huge amount every month until you cancel your subscription. Therefore, before it gets too late, you need to call (855) 914-2860 or email support@brilliant-beauty-now.com and cancel your sign in.
Bottom Line
Brilliant Beauty doesn't say anything about its ingredients –  a huge let-down, indeed. Also, the product is quite steeply-priced. We believe that it is not wise to invest so much in a product that you know nothing about. There are lots of other anti-aging products in the market that are transparent about their components and pricing. We suggest you choose one of them so that you can be sure of putting your hard-earned money in the right place. Always remember that anti-aging products don't come cheap; hence, it is recommended to exercise caution while choosing one from the sea of options available to you.