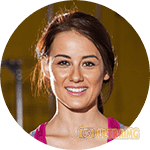 Hi viewers, today, I'll review Cellogica Skin Cream. This moisturizer claims to make your skin glow and fresh. It also says that it is best alternative to the injections associated with the skin issues. All in all, it looks like a complete remedy for all the skin issues. But the major question is that why should we accept all these claims. Why should we trust the manufacturer of Cellogica Skin Cream? For this purpose, I'll thoroughly review this product. I'll examine its ingredients, price and other salient features. Only after that, I'll be in a position to give my opinion about this moisturizer. So, let's start our review.
Claims of Cellogica Skin Cream
Like other similar beauty products, the makers of this particular moisturizer also make several claims. They say that you'll get a firm and smooth skin after its use. As a matter of fact, you'll observe a significant change in your skin tone and texture. Besides, you'll also get rid of wrinkles, crinkles, dark spots and dark circles. This moisturizer will also help you to deal with issues of moisture and dullness of the skin. All these claims look amazing and all of us want such things. But the problem is that why should we believe them. We can only trust them after verifying their ingredients. So let's see what it is made of.
Ingredients of Cellogica Skin Cream
When I visited the web site of this product, I only got information that it uses a break through formula to bring all these changes. Apart from this, I got nothing. But it doesn't describe a single word about composition of the product and the percentage usage of the components. In such a situation, it is impossible for me to verify the claims of the manufacturer. For me, the whole situation is just ambiguous and I can't recommend the use of this beauty product to my viewers.
Price of Cellogica Skin Cream
Cellogica Skin Cream comes up with an unclear pricing detail. You can check the pricing in the last segment of terms &conditions. It's available for a 14 day trial period for paying only the $5.95 shipping charges; however, you'll have to pay $129.95 if you don't cancel the subscription within 15 days. Your credit card will be charged at the end of the 14th day with $129.95. Furthermore, you'll have to pay monthly payment until you cancel your subscription. To cancel the subscription, you can contact them via phone on 661-208-3477 or email at cs@cellogica.com
Final thought
As far as I'm concerned, I've lots of doubts about this Cellogica Skin Cream. It doesn't offer anything about its price structure or ingredients. So, for me, it is never recommended for any one.