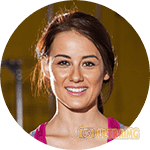 Chantel St. Claire is an anti-ageing product that promises you visibly younger looking skin within a few days of application. It claims to contain effective and scientific ingredients that act on your skin effectively and keep it hydrated at all times.
The product's website makes some tall claims like providing better results than Botox and being the best injection-free anti-aging solution in the market today.
But don't fall for it by reading all those claims until you have analyzed fully well about it. Read on to know more about the product's cost, components, and other features.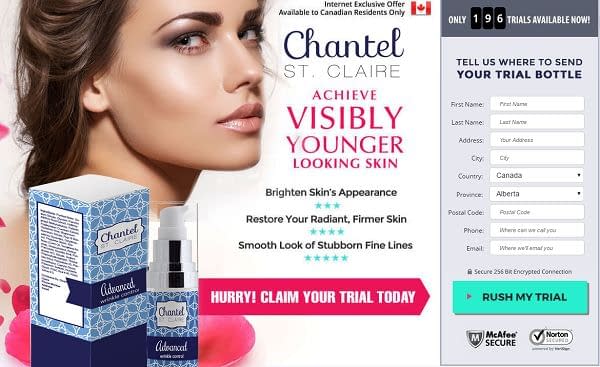 What does Chantel St. Claire claim?
Chantel St. Claire claims to contain scientifically tested and powerful ingredients that penetrate deep into the layers of your skin. Its site claims that the serum contains Biofil Hydrospheres that help your skin to stay moisturised and hydrated at all times. If you use this cream regularly, you are entitled to the following benefits:
Considerable improvement in the reduction of wrinkles
Removal of elements causing repair, sagginess, dullness and discoloration
Overall improvement in the tone, texture, brightness, firmness, hydration and immunity levels of the skin
Quick restoration of softness, suppleness and youthful looks
Yes, these claims are nice to hear; however, never trust them blindly without collecting facts. Always ensure that you are investing your hard-earned money in the right and authentic product. This will keep your skin safe and secure from damages.
What does Chantel St. Claire contain?
When you visit the product's site, you will notice that the makers have mentioned about the serum using active and scientifically tested ingredients. The only information that you get about the contents is that they use a Proprietary Biofil Dermal Lifting Hydrospheres with QuSome delivery system to do their job. However, this information contains too many jargons. It doesn't mention anything directly about the cream's contents, either. Therefore, we are doubtful about the authenticity of this product.
Pricing of Chantel St. Claire
Chantel St. Claire is available on a 14-day free evaluation offer. To try this, you need to pay $3.95 towards shipping charges. If you aren't happy with the product, ensure that you cancel your subscription within the trial period. If not, your credit card will be charged $99.95 at the end of the 14th day towards full usage charges. That's not all! You are part of the serum's auto-shipment policy as well. So, you will continue to get shipments of this serum at your home, once in every 30 days for $99.95. At any time during your subscription, you can call (437) 800-1075 or email support@chantelstclaire.com and cancel your sign-in.
Bottom line
Chantel St. Claire is one of those many products that boast about their features but justify none of them. It suffers from three main disadvantages. They are – a) not revealing the contents openly, b) exorbitant pricing and c) tricky auto-shipment rules. Therefore, it would be a huge financial burden on you if you subscribe to this product. We suggest you look for better, cost-effective and authentic products for the benefit of your skin.