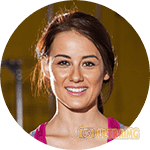 Clair Advanced Wrinkle Reduction Cream is an anti-ageing product that promises you bright and radiant skin within a few days of application. It claims to act on the aging spots naturally and without the use of Botox.
All set to invest in this so-called magical product? Hold on; you have to analyze the features and price of this cream before making your decision.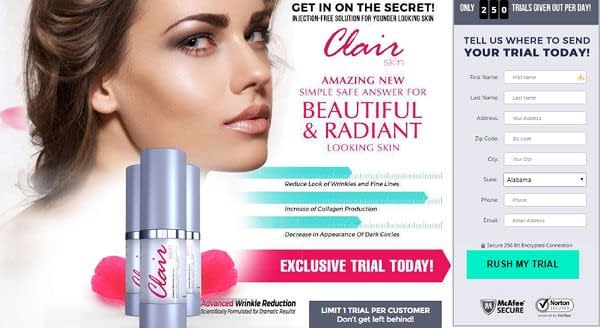 What does Clair Advanced Wrinkle Reduction Cream claim?
The website of Clair promises a lot of benefits for its regular users. It claims to contain peptide-rich serums that promote collagen production in your skin and give you visible results within a few days of application. When you visit the website of Claire, you will be thrilled to see the following promises:
Overall improvement in the appearance of dark circles and wrinkles
Considerable improvement in the tone, texture, brightness and hydration levels of the skin
Visible smoothening impact on the stubborn fine lines
Elimination of elements that cause stress, discoloration and sagging
Overall improvement in the firmness and immunity levels of the skin
While these are too good to be true, you should have facts to validate them, so that you can be assured that this is the right product. To know its authenticity, you should learn more about the product's ingredients.
What does Clair Advanced Wrinkle Reduction Cream contain?
When you proceed to check the ingredients of this cream, you will be disappointed because the site doesn't mention anything about the same. There are no details except that the serum is rich in peptides. At a few places, the site also mentions that it uses scientific formulae to bring desired results to users. However, this information is not enough for us to test the efficiency of this cream. Therefore, we are afraid; we are in a not in a position to recommend this product for our readers.
Pricing of Clair Advanced Wrinkle Reduction Cream
To know the price details, you have to refer to the "terms and conditions" section found at the bottom of the product's site. Clair Advanced Wrinkle Reduction Cream is available for a 14-day trial period. Want to try it out? Be prepared to pay $4.95 towards shipping charges. If you are not ok with the product, remember to cancel it within the trial period. If you don't, be prepared to see your credit card being charged $89.31 at the end of the 14th day. This is towards payment for your initial order. You are automatically enrolled in an auto-shipment policy as well. Therefore, you will have to pay $$89.31 + $4.95 every month for the shipments delivered to you. To save yourself such huge costs, you must call on 1-(877)-743-1783 and cancel your order at the earliest.
Bottom Line
We are disappointed with Clair Advanced Wrinkle Reduction Cream because it is not open enough about its ingredients. This doesn't speak well for the credibility of the cream. Therefore, we don't want to put your hard-earned money into this cream.