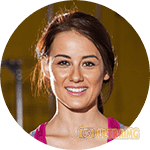 Who would never want to stay looking young and gorgeous? With Claira Care Anti Ageing Moisturizing Cream, you can make that happen. That is based on the product's impressive claims. In this honest review, we have covered some of the common questions that our readers often ask about skincare products that are on FREE TRIAL. We will provide you with clear details on what we got from our own research. This is to help you make the decision if you should avail of the trial offer or not.
Cited Benefits
We did not look further, but on their website, since this information is available. Read on about the claimed benefits of Claira Care Anti Ageing Moisturizing Cream.
It provides your skin with enough hydration.
It restores the tone and texture of your skin.
It can promise a younger dermal elasticity.
It erases the existing fine lines on your face.
In order to verify if all of the claims above can be achieved, checking the ingredients should be the next important step.
Enumerated Active Ingredients
After clicking the available links on their website, looking for the ingredients of this product, below are some the active ingredients included in the list they have provided:
Water
Persea Gratissima (Avocado) Fruit Extract
Daucus Carota Saliva (Carrot) Root Extract
Cucumis Sativus (Cucumber) Fruit Extract
Panax Ginseng (Ginseng) Root Extract
Tilie Cordate (Linden Tree) Leaf Extract
Ascorbic Acid (Vitamin C)
Based on these natural extracts, you can truly get nice results for your skin. Most of the active ingredients are natural skin food, which can help your cells stay hydrated and healthy.
Pricing Details
Before you provide your credit card information in availing of the free trial offer, you should not miss important details written in the Terms and Conditions. You can enjoy the free offer for 14 days only.
If you are no longer satisfied with the results, you should not forget cancelling your subscription. If you will not do the cancellation, you will be enrolled in their auto-ship program.
The next time you will check your bill, you will be charged with the full price of the Claira Care Anti Ageing Moisturizing Cream of $89.97. Monthly packages will arrive at your doorstep, along with that bill.
Can You Trust the Claira Care Trial Offer?
There should be no problem in getting the trial offer only if they can offer the cream at a lower price. We have made our survey and spending almost a hundred dollars for a facial cream is already expensive. If you will compare it with alternative products, you can save more and still reap the same benefits.
How You Should Contact for Claira Care
If you have already availed of the trial offer and you opt to cancel it, you can use the following contact details:
Phone: 818-805-1007
Email: support@clairacare.com
You can also leave your comment if you have used the item before and would like to give another honest review.