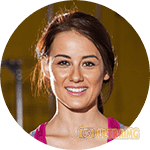 It is perfectly natural for most women, and a lot of men, to try and halt the aging process on their skin. There are many skincare products around nowadays, that promise to keep your skin young-looking.
The collagen restore age repair formula is one of these products and now we are going to take a look at it and see just what it promises and if it is worth spending your money on.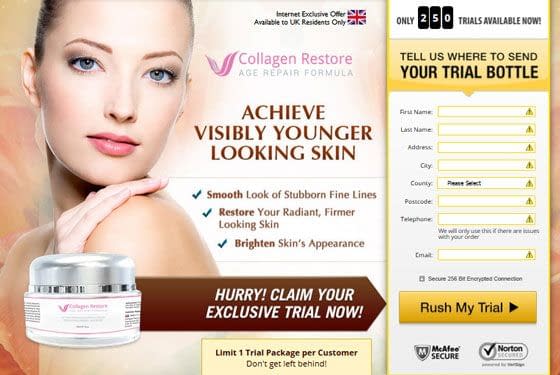 What Does Collagen Restore Claim To Do?
It is claimed that, if you use this product from Collagen restore regularly, any wrinkles and lines that you have will start to disappear and, not only this, that your skin will also have a healthier glow and color. So, that sounds good, right? Well, to find out if these claims are really true or not, we need to do a little more research into the product and the first step is to find out the ingredients of the Collagen restore age repair formula.
Ingredients of Collagen Restore
In our initial research into the ingredients of the product, it was quite worrying to discover that there was very little mention of what it consisted of! You need to know what you are putting on your skin so that you can be assured that, firstly, it will work for you and, secondly, that you are not doing more harm than good. It was only when we looked on the actual packaging that we discovered a limited list of ingredients. Apparently the Collagen restore age repair formula contains Vitamin C, extracts of cucumber and glycerin. Now, these ingredients are all good for the skin and there is a good chance that that they will help your skin to a certain extent but is it enough to do exactly as it promises?
Pricing of Collagen Restore
As with all these skincare products, there is the opportunity of a month's free trial. If you decide to take advantage of this, be aware that you must cancel your order within the trial period, or you will be billed for the full price of £69-95. This is hidden in the small print somewhere. Not only that, but you will also be added to the auto-billing list and have the product and a large bill sent to you each month!
So, if you don't wish to continue receiving this product, call Collagen customer services on 0800 611 8135 or e-mail them at support@collagenresstorebeauty.com to ensure that your order is cancelled and that no more packages are sent to you.
Summary
First of all, the Collagen restore age repair formula is quite expensive for what it is and you also have to be very wary of the pricing structure regarding the free trial.
Secondly, although the ingredients would seem to make this a good cream, we cannot be sure that it would fully deliver on all of its promises.
So, our verdict on this product is that you need to think carefully before buying at that price.