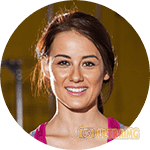 Core Eye Cream is one of those anti-aging beauty products that promise to give a lift for your eyes by acting on the cells of the skin under the eyes to bring about the permanent elimination of wrinkles and dark circles.
The makers of this cream claim that it is the secret behind the ageless beauty of many Hollywood celebrities. Are these claims trustworthy? Is there any hidden meaning to them?
These are questions that can be answered by analyzing more about the product like its components and pricing. Read on further to know more.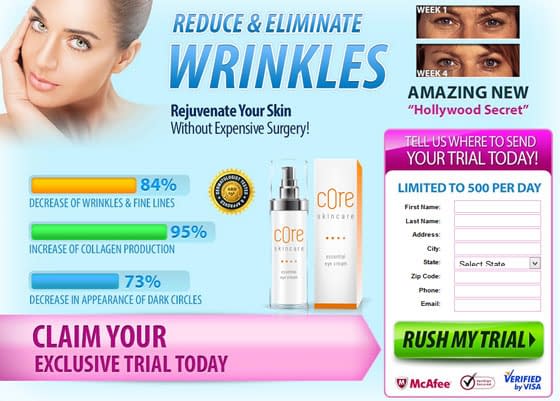 What does Core Eye Cream claim?
Core Eye Cream's website is replete with tall claims and assurances for its users. It promises to restore the youthfulness in one's face by making one's eyes fuller and fresher. Some of the claims are as follows:
Up to 84% reduction in the number of wrinkles and fine lines
Up to 95% improvement in the skin's potential to produce collagen
Up to 73% reduction in the appearance of dark circles
How have the makers arrived at these percentages? Are they so confident about the effectiveness of their product? Never trust the product by its numbers and tall claims. There is more to these numbers than what is just visible to you. Therefore, try to understand more about the components so that you can understand if it is the right product for you.
What does Core Eye Cream contain?
You will not find any details about the ingredients used in Core Eye Cream from its site. This is a huge disappointment indeed. The site only states that the product uses peptides to remove all unnecessary aging spots.  Peptides are used in all the anti-aging beauty products; therefore, we are not satisfied with this information. We don't know the ingredients and their compositions used in Core Eye Cream. Hence, we are doubtful about the effectiveness of the product.
Pricing of Core Eye Cream
You need to pay a one-time processing fee to try out Core Eye Cream's 14-day trial version. Ensure you cancel your sign-in within these 14 days to avoid huge charges. When you fail to do so, your credit card will be charged $91.94 towards the first usage. Since you are automatically part of the auto-ship policy as well, your woes don't end here. Be prepared to face charges of $91.94 every month for the products delivered to you on a monthly basis. This will continue until you cancel your subscription by calling 866-981-5686 or emailing cs@coreskineye.com
Bottom Line
Core Eye Cream is not the right product for you as it doesn't mention about its ingredients openly on its site. Is it safe to invest highly in a product of which you know nothing about? Not at all! So why would you want to shell out such huge costs for Core Eye Cream, when the makers have kept such a piece of important information hidden from you? We suggest you stay away from this and try your luck elsewhere – in a product that provides full value for your money.