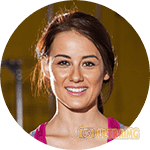 Creme Skin is yet another beauty product in the market. As we all know that there are thousands of such products in the market. According to the manufacturer of the serum, it can reduce the dark circles, dark spots, wrinkles and crinkles. Besides, it also helps to reduce the issues such as stress lines, fine lines and horizontal lines. All these claims look perfect but how this serum can bring these changes. To verify its claims and to save you from any fraud, I'll examine its ingredients, pricing structure and other important aspects. After that, I'll tell you whether you should use it or not. So, let's start our journey.
Claims of Creme Skin
According to the information on the website, Creme Skin will reduce lines and help prevent the formation of wrinkles, make your skin look more radiant, make your skin firmer and generally improve your skin tone, giving you a healthier glow.
Now, this may all sound too good to be true and, before purchasing this product, we need to look into the ingredients and what the actual effect will be on your skin. We will also take a look at the pricing of the product and how that can affect you as well!
Ingredients of Creme Skin
First of all, it is a huge disappointment for me because I don't get any information about the ingredients. I only got information about the use of Creme Skin. The manufacturer says that it will do the magic. But I can't build an opinion only on the basis of a single ingredient. So, it is really tough for me to verify the authenticity of the claims without knowing the ingredients of the serum. In fact, it strengthens my doubts about the beauty product. So for me, these look false claims.
Cost of Creme Skin
As with many skincare products such as this, you are offered a 17 day free trial period, where you only pay for the postage which is $4.95! The bad thing is that, with Creme Skin, you are not clearly informed that once the free trial period is over, you will automatically be billed the full price of $109.79. This fact is hidden away in the small print as with so many other skincare products on the market nowadays.
If you don't wish to continue receiving this product after the free trial has ended, it is important to remember this and cancel your order within the 17 day period. If you don't, you will continue to receive it every month and be billed accordingly!
If you have any problems canceling your order or any other queries, contact customer support at call at 289-276-1919 or email to support@cremeskin.com
Concluding remarks
The odds are stacked too greatly against Creme Skin for us to recommend it to you. For a start, the price is extremely high. Then there is the lack of any real information on the ingredients and also a lack of proof about any of their claims. There are plenty of anti-aging creams on the market nowadays that can do just as good a job, have clearly stated ingredients and are much cheaper.