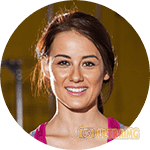 Decollage Serum is an anti-aging beauty product that promises to make you look several years younger. It claims to act on your aging spots like wrinkles, dark circles, and fine lines so that you get back the lost glow in your skin.
Is it alright to place your trust in this product? You need to first collect facts like the components and pricing of this serum so that you can answer this question with full conviction.
What does Decollage Serum claim?
The makers of Decollage Serum leave no stone unturned when it comes to advertising about their product. The serum's website is filled up with data as to how it acts on your wrinkles permanently to make you look younger and glowing. This serum promises benefits like:
Up to 84% reduction in the number of wrinkles and fine lines
Up to 95% improvement in the skin's potential to produce collagen
Up to 73% reduction in the number of dark circles
When a product claims something so big with the exact percentages, you should be able to read between the lines. Ensure that you start looking for facts to validate these claims.
What does Decollage Serum contain?
What better way to check the authenticity of a product than checking its ingredients? However, when you adopt this method with Decollage Serum, you are sure to be disappointed. In spite of its tall claims and phrases like scientifically tested ingredients, the serum doesn't give away any other details. We are completely in the dark when it comes to the components of Decollage Serum. So, how do we believe that this serum is the perfect alternative to costly surgeries? We would never make the mistake of recommending this product for users. This is because we know that one has to pay a huge price for this ambiguity.
Pricing of Decollage Serum
Decollage Serum is available on a 14-day trial offer. To check it out, you need to sign in and pay a shipping fee of $4.95. If you aren't happy with the product, remember to cancel your sign in within the trial period itself. If you fail to do so, be prepared to see charges worth $96.41 on your credit card at the end of the 14th day.  This amount is towards the charges for the first month's usage of the product. Since you are already part of the auto-ship policy as well, your troubles don't end here. Shipments of Decollage Serum will be delivered at your address once in 30 days subsequently. You need to pay $96.41 every month for the same. To opt-out of this mess, you can call (844) 215-7226 or email sales@decollageskincare.com
Bottom Line
Decollage Serum is a serum that is steeply-priced and is governed by strict auto-ship rules as well. While these are not hard to ignore, it is another factor that worries us the most – lack of clarity about ingredients. Therefore,  we don't think that this product would be a great choice for you to put your hard-earned money in!