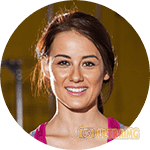 Derm Elite Advanced Eye Gel is one of those magical solutions that claim to bring back the life in your eyes. The highlight of this gel is that it promises to bring back the firmness on your skin in a very natural and healthy way.
Derm Elite in its website claims it as the injection free solution to reduce ageing spots forever. However, you should remember that you should never trust these claims blindly. You should learn about the ingredients and cost structure of this gel before making a decision.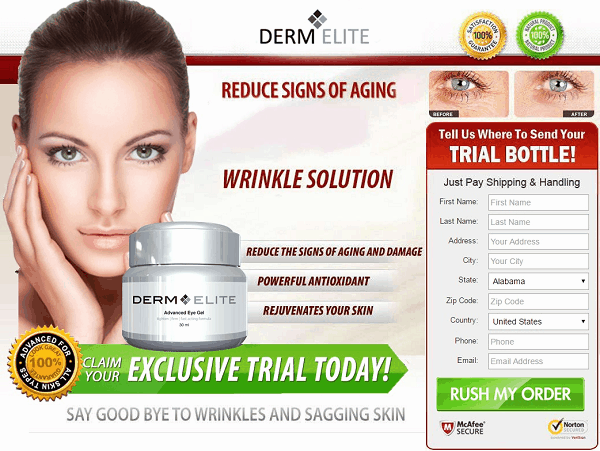 What does Derm Elite claim?
As it claims to be one of the best eye gels in the market today, Derm Elite, a powerful antioxidant, claims to provide a host of benefits for regular users. When you look at the gel's website, you will see impressive claims like these:
Overall improvement in the disappearance of wrinkles and dark circles
Removal of elements that cause puffiness, sagginess, stress and discoloration
Great improvement in the skin's potential to produce collagen and elastin
Overall improvement in the quality, immunity and hydration levels of the skin
Great improvement in the tone, texture, brightness and pigmentation of the skin
Irrespective of how impressed you are with these claims never make the mistake of trusting them blindly. Ensure that you collect proper facts to validate them before taking the important decision of investing in it.
What does Derm Elite contain?
Derm Elite Advanced Eye Gel does a reasonable job in listing out its ingredients clearly on its site. They are:
Ceramide Complex (fatty acids and cholesterol to keep the skin moisturised always)
Phytosphingosine (anti-bacterial element to manage the lipid production)
Retinol Palmitate (Vitamin A for removal of dead skin layers and overall rejuvenation)
Palmitoyl oligopeptide (improve production of collagen and elastin)
Rosemary Extract (nutrient rich essential oil for overall health of the skin)
Balm Mint Extract (anti-bacterial and anti-inflammatory element to remove stress and dullness)
All of these ingredients are very effective in restoring the glow and firmness on one's skin. However, we have to analyse further about the price of this gel to take the right decision.
Pricing of Derm Elite
To try Derm Elite's 14-day trial offer, you need to pay $5.99 towards shipping charges. Not happy with the gel? Remember to cancel the same within these 14 days. If you don't, your credit card will be charged $93.63 at the end of the 14th day towards the first month's usage charges. That's not the end to your problems. As part of the auto-ship program, you need to pay $93.63 + $5.99 every month for the shipments that reach you once in every 30 days. Ensure that you call 1-(844)-902-1661 and cancel your subscription at the earliest to avoid these charges.
Bottom Line
While Derm Elite Advanced Eye Gel impresses us with its ingredients, we are not happy with its pricing terms and complex auto-ship policies. Hence, we would not recommend this for people who are looking for an effective anti-ageing product.