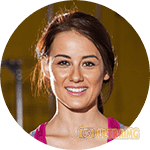 Derma Gieo Anti-Ageing Serum claims to keep you young. It claims that you'll get back your youthful appearance within a short period of time. It will remove all the wrinkles and crinkles, dark spots and other similar ageing aspects.
It will further tighten your skin, refresh it to glow and it also prevents your skin from the harmful pollutants and dust. Let me guide you whether you actually need this product and whether their claims are true. Let's analyze its components and other aspects deeply.
What will be the results of using Derma Gieo
Derma Gieomakes several claims like the contemporary ageing creams such as removing wrinkles, dark spots, dark circles and other skin issues. Let's cast a cursory glance what it offers to the consumers.
It promises to improve the overall condition and health of the skin. It helps to improve the texture, tone and it also lightens the skin complexion. It removes the dark spots and wrinkles. It also helps to reduce the stress marks and it also removes the sagginess of the skin. Derma Gieo also claims to improve the moisture and immunity. However, all these claims look too good but they had to be testified for their authenticity. Let's judge their credibility on the basis of the ingredients of the product.
Ingredients of the Derma Gieo
I feel really sorry but the fact is that the site of Derma Gieo doesn't provide any details about its ingredients. Of course, without ingredient information, I'll not be able to verify the claims of the product. I can't assure whether it will help to remove the aging signs and other similar issues with the skin. The site only claims that the manufacturer use scientifically proven and healthy ingredients but this is not enough to consider the claims to be true. So, I'll never recommend my audience to use this product.
Real Price of Derma Gieo
You can get the product through a 14-day trial offer. You'll have to pay $5.95 as the shipping charges; however, if you're not satisfied with the deal, you can cancel the subscription within 14 days. If you'll not cancel it, your credit card will be charged for $89.91 on the 14th day. In this way, you'll have to pay $89.91+$5.95 monthly for the package. If you want to avoid such a financial burden, call 888-960-3123 to cancel your subscription as earliest as possible.
Final thought
The aspects like high price, hidden ingredients and a complex shipping process makes Derma Gieo a very high-risk anti-ageing serum. In my opinion, it's not worth your hard earned money. You can use any other cheap and better serum to improve your skin condition. Many of such serums are available in the market.