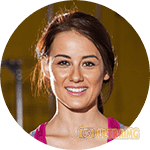 Derma Nova assures that it will help restoring the youthfulness and radiance on your skin effortlessly and remove all ageing symptoms away, quickly.
While it is nice to hear these tall claims, we should also remember that not all claims are genuine. We should apply our analytical mind and cross-check thoroughly to ensure that there are no scams involved here and that we are investing in the right product for our skin.
On these lines, let us now see if Derma Nova cream is worth your money or not.
What does Derma Nova claim?
Derma Nova age-defying cream promises some excellent benefits for your skin. Some of its major claims include the following:
Considerable improvement in the brightness and firmness of skin
Keeps skin moisturised at all times so that pores are not blocked
Improves the overall tone and texture of your skin
Acts strongly against all ageing symptoms
Reduces the formation of wrinkles
Yes, these claims sound good. But are they good enough to put your money in? To answer this question, we need more details like supporting evidence for these claims, components used in making this solution, pricing structure, terms & conditions and much more. We have touched upon some important details about this product below, to help you with your decision.
What Derma Nova is made of?
Derma Nova contains the ingredients list which includes some beneficial components like Shea Butter, Amino Acids, Triglycerides and Glycerine. All of these have characteristics that benefit your skin in the long run; however, the product doesn't come with a label mentioning the dosages of each of these components. Thus, we are not able to tell clearly how suitable this product might be for your skin.
Pricing structure
Derma Nova cream is available for free for a trial period of 15 days. This doesn't mean that you get the product entirely free of cost. You need to pay the initial shipping fee, and if you don't opt out of the trial offer during this period, you will be charged $79 immediately after 15 days. Derma Nova is an auto-ship product; therefore, you need to be very careful and remember to cancel your subscription at the earliest, to avoid monthly supplies being sent to you and huge payments charged to you for the same. All of these pricing details are mentioned only in the terms & conditions page. Thus, we cannot say that Derma Nova has been very transparent about all of this. For any questions on cancellation or general doubts, you can reach out to 1-888-221-2554 (Toll-Free), 1-646-688-0457 (International), 44-20-3769-2727 (UK) and 61-3-9998-0498 (Australia).
Bottom Line
Derma Nova is not a scam; however, it isn't a must-buy product as well because it has few shortcomings. The first and foremost is that it doesn't contain a detailed label mentioning the composition of ingredients and the second is that its pricing structure is not very transparent. While the ingredients can have a positive impact on your skin, it is not worth the risk as there is a lot of ambiguity surrounding their dosages.