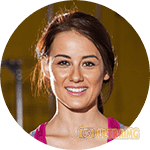 Derma ProMedics is an anti-ageing cream which claims that it is safer for your skin than Botox. It also promises tight and firm skin without the use of any injections or surgical procedures.
While these promises are good to hear, you should be very careful because this is cream which is available for trial. We have known that beauty creams available for trial have certain hidden terms associated with them.
So, we have given our review of Derma ProMedics here, so that you can go through the same and take a qualified decision if this cream is worth your money or not.
What does Derma ProMedics claim?
Like most of the anti-ageing creams available in the market currently, Derma ProMedics also promises the following benefits for your skin:
Considerable reduction in the density of wrinkles by 37%
Considerable reduction in surface wrinkles by 44.9%
Considerable reduction in the number of wrinkles by 18.9%
The first fact that strikes us when we read these claims is how Derma ProMedics can predict these results exactly to the percentage levels. To know more about this, we have to dwell deeper into the cream and find out more about its ingredients and its price. This will give us enough proof to know if these claims are true and credible.
What does Derma ProMedics contain?
The only thing that we know about the ingredients of Derma ProMedics is that it uses Matrixl 3000 as its main component. We know that this component has the potential to bring about positive results on your skin; however, we do feel that it would have been better if the cream with a detailed label, so that we could have known more about the dosages as well. With this information, it is quite difficult for us to judge if this cream would be effective and suitable for your skin or not.
Price of Derma ProMedics
Derma ProMedics is available by a trial offer for 14days. If you sign up for the same, you need to ensure that you cancel your sign-up before this period ends. If you fail to do so, you will be charged the full month's retail price of $129. You will also be signed up for an auto-ship policy, which means that you need to pay a month on month for the shipments that are sent to you automatically. This will keep continuing until you cancel your subscription completely. For queries related to cancellation and general doubts, you can call up on 020-2129-9046 or send an email to the team at customerservice@dermapromedics.com.
Bottom Line
While the lone ingredient that we know of, is known for its positive impact on one's skin, we are still reluctant to recommend Derma ProMedics anti-ageing cream for you. This is because the cream is overpriced and comes with terms that are part and parcel of all trial-based auto-ship products. We are not sure if this product would be effective on your skin as we don't have much information about the components and their dosages. Therefore, we wouldn't recommend you to waste your money on cream without being sure of what it contains.