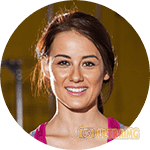 It is quite natural to get tempted to try out an injection-free solution that promises instant wrinkle reduction and youthful skin, especially when you skin has started to show symptoms of aging. DermaC is one of the skincare solutions in the market that claims to make your skin look radiant and young, effortlessly.
How far can you trust the claims made by this product? Is it worth putting money into this skin care solution? Do you want to know more information about the pricing and terms before you take a decision? This review will give you an idea about this product.
What does it claim to do for your skin?
Like most of the other skincare solutions available in the industry today, DermaC claims that it will do magic on your skin within a short time to make you look young again. It aims to:
Instantly reduce the formation of wrinkles and fine lines
Improve your skin's capacity to produce more of collagen
Make dark circles look less prominent and eventually disappear
If you are very desperate to get your skin back to its radiant form, it is quite possible that you may fall for these claims and purchase the product without cross-checking further details like its components, price, and terms & conditions. Since you are about to put your hard-earned money in this, you need to be aware of the nitty-gritty, like the ones mentioned below:
What is it made of?
The first thing that you need to check when you buy a skin care, product is its ingredients. DermaC is no exception to this rule. When a product makes so many tall claims, it is only natural for you to cross-check its authenticity. Unfortunately, DermaC fails miserably in this aspect. It doesn't have a label with a detailed list of ingredients; there is no way you can check if it justifies its claims or not. There is a faint mention about the terms collagen and elastin on the sales page of this product, which is of no use for you.
Price structure
DermaC comes with a 14-day trial period, within which you need to cancel your product if you are dissatisfied. If you fail to cancel within this period, you will be asked to pay $69.83 for the supplies sent during that period. The trick here is that you need to read all the lines in the terms & conditions to know about this price. It is not mentioned transparently on its website. Like other trial offer products, DermaC also operates under an auto-ship policy. You will be getting the supplies and be asked to pay for the same until you cancel your subscription. For queries on cancellation and general issues, you can call on +44-203-129-0772 or email at contact@trydermac.com
Bottom Line
The auto-ship policy, hidden charges mentioned in the T&C and the lack of ingredients are three main downsides to the DermaC skincare solution. We would not recommend this for you because of the ambiguity surrounding this product about its authenticity and effectiveness.