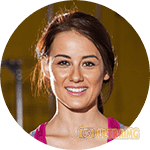 Dermafolia Skin Serum is one of the many anti-aeing products that promise you visibly younger looking skin and glow in the most natural way possible.
The makers of Dermafolia Skin Serum claim that you can bid goodbye to costly and painful surgical procedures and needles for getting back the firmness and glow on your skin.
How are the makers so confident about these claims? Do they have some facts to authenticate these? You need to ask yourself these questions before putting your hard-earned money in this product.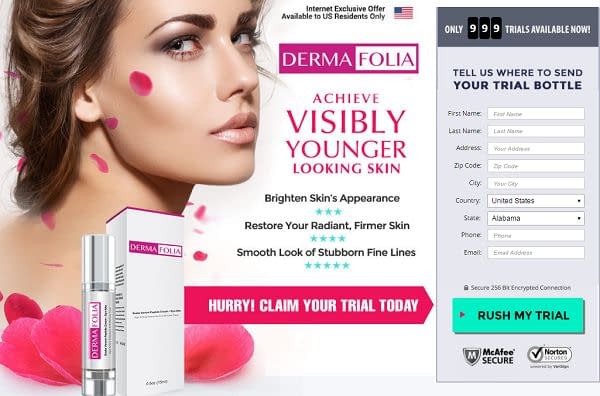 What does Dermafolia Skin Serum claim?
Dermafolia Skin Serum's website promises the following benefits for its regular users within few days of application:
Up to 89% improvement in the tightening and smoothening of the skin
Up to 94% reduction in the number of wrinkles and fine lines
Up to 84% reduction in the number of dark circles
Apart from the above benefits, Dermafolia Skin Serum also helps in reduction of forehead lines, frown lines, crow's feet, lip wrinkles and chin creases. Due to these, it brings about an overall improvement in the tone and texture of the skin. With the help of this cream, you can now look younger and more glowing and fitter. However, you have to check the authenticity of this product before you decide to invest in it.
What does Dermafolia Skin Serum contain?
To check the ingredients of Dermafolia Skin Serum, you have to visit the product's website. You are in for a huge disappointment in this aspect as you will not find any detail about the ingredients of Dermafolia Skin Serum on its site. The site does mention about the product using scientifically tested ingredients and formulae. However, it is terribly disappointing to know that it doesn't provide details of its components to justify its claims. Without knowing the components, it is very difficult for us to recommend Dermafolia Skin Serum for our readers. We are also afraid that it might contain some harsh chemicals that could cause allergic reactions for people with sensitive skin.
Pricing of Dermafolia Skin Serum
To avail the 14-day free trial offer of Dermafolia Skin Serum, you need to pay $4.95 shipping charges. If you are not happy with the product, you should cancel your sign in within these 14 days. If you don't, be prepared for a credit card charge of $94.57 towards the full month's usage charges, at the end of the 14th day. You are also signed in automatically for the product's auto-ship policy. So, you will continue to get supplies of Dermafolia Skin Serum once in every 30 days. You need to pay $94.57 every month for it. To come out of this, you can call (844) 359-9242 or email support@dermafolia.com and cancel your subscription at the earliest.
Bottom Line
Since Dermafolia Skin Serum doesn't mention its ingredients clearly on its site, it is impossible for us to check its authenticity. A confusing and complex pricing structure and other rules about cancellation/auto-shipment are some of the other huge let downs of Dermafolia Skin Serum. We suggest you look for cheaper and better anti-ageing alternatives for the betterment of your skin.