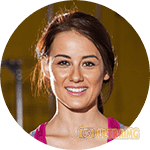 Hello folks. Today, I'm going to tell you about another beauty cream that claims to bring back your youthful and fresh appearance and glowing skin. DermageniQ claims to be one of the most effective anti-ageing creams.
Let me judge how much we can trust DermageniQ. In this article, I'll also review its ingredients and how these can prove effective in reviving the freshness of the skin. I'll also advice you whether you should use this product and why.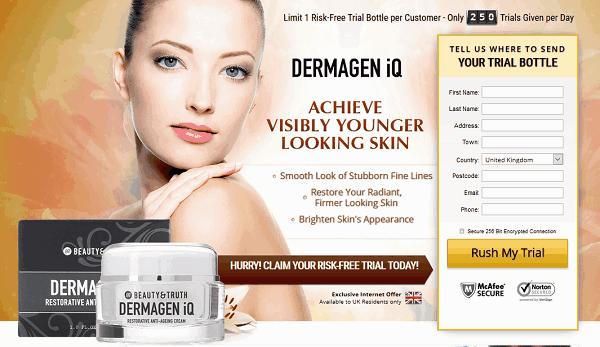 Claims of DermageniQ
The manufacturer claim that the cream will make you look young and fresh within a short period of its use. According to them, you'll get a smooth skin free of any horizontal or stress lines. Your skin will become glary and glowing. /it also deals with the pigmentation issues and makes your skin look better than ever.
Apparently, these claims look really great but whether these are true or not, is yet to be established. For this purpose, we will have to closely examine its composition, price and other details. After that, we will be clear that the product is worth your money or not. So let's see what it is made of.
Ingredients of DermageniQ
Well, if you're looking for a detailed labeling about the ingredients, you'll have to bear a huge disappointment. Sorry to say but DermageniQ doesn't offer any label. There is no information about its composition and what is being used to make this product. On further investigation of the site, we find that it is made by ingredients such as Glycerine, Vitamin C, and Cucumber extract. As we all know these constituents have proven record for the betterment of the skin but we don't know about their usage proportions. And this information is really necessary to know about the utility and effectiveness of the cream.
True Price of DermageniQ
Like other contemporary beauty products available for the trial, DermageniQ also comes up with an unclear pricing detail. You can check the pricing in the last segment of terms &conditions. It's available for a 15 day trial period for paying only the $4.95 shipping charges; however, you'll have to pay $78.49 if you don't cancel the subscription within 15 days. Your credit card will be charged at the end of the 15th day with $78.49. Furthermore, you'll have to pay monthly payment until you cancel your subscription. To cancel the subscription, you can contact them via phone on 0845-528-1257 or email them on support@findbeautyandtruth.com
Final thought
Like all other free beauty trial products, DermageniQ is also an ambiguous product that you should avoid buying. Its price is quite high and you must be vigilant while you are signing up to avoid the hassle of monthly subscription charges.