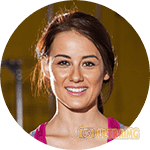 Dermal Meds skin cream claims to be the one-stop solution for the ageing symptoms on your skin. It claims to bring back the youthfulness and vitality of your skin without the use of any injections or costly laser treatments.
With so many beauty products assuring the same type of promises, how do you know if Dermal Meds is the right product for you?
The answer to this question will be possible only when you have analysed the ingredients of this cream, its pricing and other terms. These factors will decide if the product is worth your investment or not. Read on to know in detail about this cream.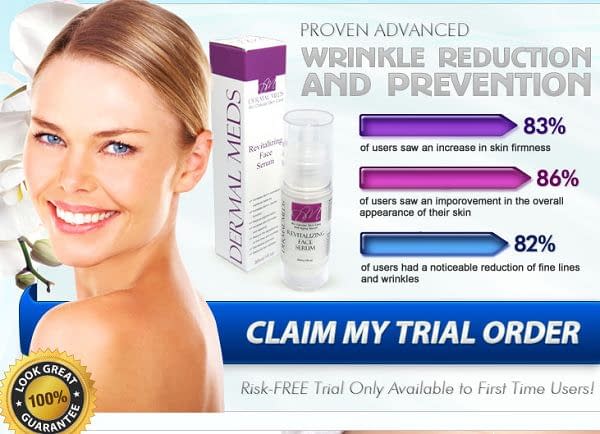 What Does Dermal Meds Claim?
You are sure to be carried away when you look at the website of Dermal Meds Skin Cream because it promises a lot of benefits for its users. However, as a judicious user, you need to read beyond these words and get to the facts to understand if these claims are true or false. Some of the claims made by this product are:
Visible improvement in the brightness of one's skin
Can bring back the radiance and vitality in one's skin
Smoothening impact on fine lines
Visible improvement in wrinkles and dark circles reduction
Keeps skin hydrated at all times
Improves overall immunity of skin
What Does Dermal Meds Cream Contain?
When any cream promises so many benefits, it is only natural for us to compare the same against its ingredients to see if the claims are indeed true or not. When we read through the website of Dermal Meds Skin Serum, we only come to know that it is rich in peptides.
The details regarding the ingredients used and their compositions are not available for users of this site; this is a huge disappointment! Any sane person would want to know the contents of a product before he pays for it, wouldn't he? So, Dermal Meds Skin Cream is a huge let-down in this fact.
Pricing of Dermal Meds Skin Care Cream
We will now see the details of the next important detail – pricing.
The pricing details are not clearly mentioned on the site. You will have to read through the terms to understand about them.
You have to pay $4.95 towards shipping when you agree for a free trial of this product that lasts for 14 days. However, you have to remember to cancel your subscription within this period.
If you don't, you will be charged with a huge sum of $94.19 (full retail price of the products that were sent to you for trial) at the end of the 14th day.
Your miseries don't end here; you are automatically signed in an auto-ship program. Because of this auto-ship program, you will keep getting monthly shipments of the cream to your address.
You need to pay $94.19 every month for the same until you cancel your subscription. To avoid all these, you need to cancel your subscription during the trial period by calling 888-505-5361 or emailing help@dermalmeds.com
Bottom Line
The ingredients of Dermal Meds Skin Cream are not clear, and the product is too overpriced. The hidden terms regarding costs do not help matters any further. Therefore, we wouldn't recommend this product to our readers.