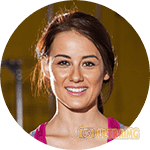 Purasilk Luxury Anti-Wrinkle Moisturising Cream is an age defying cream that boasts of being one of its kinds in this sector. It boasts of using scientific formulae and superior quality of ingredients to help you remove wrinkles and dark circles permanently. When used twice daily for twenty-eight days, it promises to restore youthful looks, firmness and tightness on your skin, thanks to its Sepilift DPHP formula. This is firming action that acts in many ways to restore the softness and suppleness in your skin. Is this cream the best anti-ageing skin products ever? Are its claims genuine? It is very important to get answers to these questions by understanding more about the features, cost and components of this cream.
What does it claim?
PuraSilk Luxury Anti-Wrinkle Moisturising Cream claims to give immediate lifting power to your skin when used regularly. When you use it regularly, you will see visible results in the following areas, according to the site:
Up to 29% reduction in the depth of wrinkles after 30 days of usage
Up to 81% improvement in the skin's collagen production capacity after 15 days of usage
Up to 32% decrease in the depth of furrows after 28 days of usage
These claims are quite interesting to read, aren't they? However, you should never get carried away by them. How did the makers arrive at these percentages? Are there any facts to support these claims? Ensure that you collect enough evidence before investing in this cream.
What does it contain?
In its website, Purasilk claims that it is the only anti-ageing cream in the world to contain an ingredient known as Matrixyl 3000; however, this is not the case. Many anti-ageing creams use Matrixyl 3000 and peptides for defying ageing symptoms and restore youthfulness in one's skin. Therefore, this detail is not enough for us to confirm the cream's authenticity. The site also mentions that the cream uses marine botanicals and enzymes in a proprietary blend. Unfortunately, these details are not enough for us to confirm the authenticity of this product.
Pricing
PuraSilk is available on a 14-day free trial offer. To try this, you need to pay a one-time processing fee towards shipping. If you don't cancel your subscription within the trial period, your credit card will be charged $94.97 towards the full month's usage charges. Your financial woes don't end here. You are automatically part of the auto-shipment policy of PuraSilk. Hence, once in every 30 days, you will continue to receive shipments of the product delivered at your place. You need to pay $94.97 + $4.99 every month for the same. To save yourself from these costs, you can call 1-877-387-1746 anytime and cancel your subscription.
Bottom Line
In spite of making tall claims about being the only anti-ageing product in the world to have Matrixyl 3000, the cream doesn't make enough efforts to declare its ingredients openly. This is a huge disappointment. The claims are not justified, and we have no proof of its authenticity. Hence, we feel that it is unwise to invest your hard-earned money in this product.