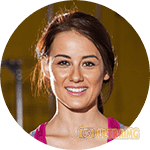 Dermallure is an anti-ageing facial serum that claims to give results that are better than Botox. It doesn't stop there; it also claims to be the secret behind the glow and youthful looks of many Hollywood celebrities.
These are quite tall claims, aren't they? It promises to be the best injection-free solution for old women.
BUT, stay alert always and know more about the serum's ingredients and cost structure. This will help you make the right decision.
What does Dermallure claim?
Dermallure Anti-Ageing Facial Serum promises the following things for its regular users:
Up to 84% reduction in the number of wrinkles and fine lines
Up to 95% improvement in the skin's potential to produce collagen
Up to 73% reduction in the number of dark circles
How did the makers of Dermallure arrive at these exact percentages? Are there any facts supporting the same? To know if this serum is genuine, you should find answers to these questions. Collect facts until you are fully convinced that this is the right choice and then proceed with your decision.
What does Dermallure contain?
We all know that checking a product's contents is one of the best ways to test its authenticity. Therefore, we proceed to read the serum's website to know more about its ingredients. However, apart from the mention of the term, "Proprietary Bisphere combined with QuSome delivery", we didn't get much information about the components. Though the site talks about using sophisticated scientific formulae and technology, it barely mentions anything about its contents. This is a huge disappointment, indeed. It is highly impossible for us to draw a conclusion on the serum's effectiveness, as we don't know what it is made up. The lack of contents also makes us wonder if the serum could contain some harsh chemicals that might be unsuitable for people with sensitive skin.
Pricing of Dermallure
Deramallure is available on 15-day trial offer. To avail the same, you need to pay a one-time processing fee, of which you will be informed of, by the seller, when you make the order. When you don't cancel your subscription within the trial period, your credit card will be charged $94.96 towards the retail price of the serum. You are also part of the auto-ship program of Dermallure. Therefore, every month, you will get shipments delivered at your address. For this, your credit card will be charged $94.96 monthly for the same. To come out of this financial tangle, you can call 1-866-297-9775 at the earliest and cancel your subscription.
Bottom Line
In spite of making very tall claims and promises, Dermallure didn't think that it was important enough to justify the same. It also has very tough cancellation policies, details of which are explained in the "terms" section. Due to these complexities involved, we suggest you stay away from Dermallure and shift your focus to alternatives that are budget-friendly, skin-friendly and more result oriented.