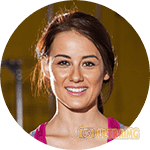 DermaLux Renewal Revitalizing Moisturizer is one of those few anti-ageing beauty products that aims to get into the cells of your skin and bring permanent results.
The cream claims to act on the basic causes of ageing and promises fantastic results within eight weeks!
But hang on for a while; before investing in this product for a youthful look, be sure that it is genuine. Factors like ingredients and price can help you determine the same. Read on to know more about these factors.
What does Dermalux Renewal claim?
When you look at DermaLux Renewal Moisturiser's website, you cannot help but wonder about the tall claims and promises made here. Within eight weeks of usage, this cream promises to restore the firmness, youth, texture and brightness in your face. It claims to bring about these results for its regular users:
Up to 84% reduction in the number of wrinkles and fine lines
Up to 95% improvement in the skin's potential to produce collagen
Up to 73% reduction in the disappearance of dark circles
Overall improvement and repair of damaged skin
Overall improvement in the tone, texture, smoothness, immunity and hydration levels of the skin
Elimination of elements causing stress, discoloration, sagging and puffiness
How do you know if these claims are authentic or not? How can you trust your skin's condition with this product blindly? This is why you should analyse further about its ingredients to check its genuineness.
What does Dermalux Renewal contain?
In spite of making too many tall claims, DermaLux Renewal Moisturiser fails miserably when it comes to justifying the same. There is no detailed mention about the ingredients on the website at all, which is quite disappointing indeed. At some places, the site does talk about the product using vitamins and antioxidants, scientific ingredients and other breakthrough formulae in restoring the youthful looks. It also mentions about following a Proprietary Biofil Dermal Lifting Hydropheres with a patented QuSome time-release delivery system to act on the deep layers of the skin. However, these details are not enough for us to check the authenticity of this product.
Pricing of DermaLux Renewal
You need to pay $4.95 towards shipping charges to avail DermaLux Renewal Moisturiser's 16-day free trial offer. If you are not happy with the product, ensure that you cancel your sign-in within these 16 days. If you don't, at the end the 16th day, your credit card will be charged $79.95 towards full usage charges. This is not all; you will keep getting shipments of this product every month, and your card will be charged $79.95 + $7.95 monthly for this (due to the auto-ship policy).To get out of this financial mess, you need to call 855-757-8825 and cancel your subscription at the earliest.
Bottom Line
We can never trust a product when it is not transparent about its ingredients. DermaLux Renewal Moisturiser is no exception to this rule. We feel that there are better and more cost-effective products in the market that are worth your effort and money.