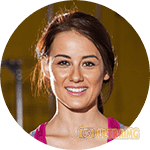 Divine Youth Ageless Skin Cream is an anti-aging solution that claims to use scientifically strong technology to make you look younger, vibrant and more glowing. The product urges its users to bid goodbye to needles, costly surgical procedures.
While the claims are quite interesting to read, it has to be analyzed if they are true or not. The only way to check the genuineness of these claims is to go through its contents and compositions. Read on to know the details of the same.

What does Divine Youth claim?
Divine Youth Ageless Skin Cream, on its website, promises a lot of things for its users. It has assured that it will bring about positive changes like the following when people use this product for a short period:
Visible improvement in the overall skin tone
Visible reduction in the appearance of dry and sagging skin
Overall improvement in the firmness and tightness of skin
Visible reduction in the number of wrinkles and dark circles
Considerable improvement in the hydration levels of one's skin
Overall improvement in the immunity levels of one's skin
Complete removal of waste matter that causes dullness and discoloration of skin
If you were thinking of a magical solution to remove your ageing symptoms and restore the vitality on your skin, you might be tempted to believe that this product would be the right choice for you. However, never trust this blindly until you have facts and figures to support your emotions.
What does Divine Youth contain?
It is quite disappointing to note that a product that promises so much doesn't think it important to publish the list of its ingredients openly on its site. If you were only browsing through the site for information on contents, you would not find them. For that, you have to visit the bottom of the page and click on the section titled "Ingredients". Some major contents used here are Propylene Glycol, Stearic Acid, Hydrolyzed Marine Collagen and more. However, we are not sure about the compositions of these contents in Divine Youth Ageless Skin Cream.
Pricing of Divine Youth
Divine Youth Ageless Skin Cream is available for free for a trial period of 14 days. You will have to pay a shipping fee of $4.97 to try the same. If you don't cancel your sign-in within these 14 days, your credit card will be charged $89.97 towards the full month's shipment cost. You are also part of an auto-ship policy, which means, you will keep getting monthly deliveries of this product at your home, for which you have to pay $89.97 every month until your subscription is cancelled. For cancelling right away, you can call 1-800-359-3716.
Bottom Line
We feel that the product is not very transparent with its users because the pricing details and the ingredients are mentioned towards the bottom part of its website. Lack of clarity regarding the composition of ingredients, very high pricing and tricky auto-ship policies are other major drawbacks of this product, which stop us from recommending it for users. We request you to look for other alternatives that are open enough to their users about their terms.