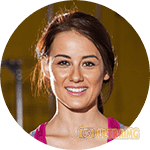 Elysian Moisturizer also known as Elysian Invigorating Daily Moisturizer claims to be the best injection-free solutions for a youthful looking skin. It promises to give you results naturally and are better than Botox by penetrating deep into the layers of the skin.
Though the cream says that it uses intelligent ingredients for restoring the glow on your face, it is not wise to trust them blindly. You have to collect proper facts to validate these claims. Read on to know more about the ingredients and pricing structure of this moisturizer.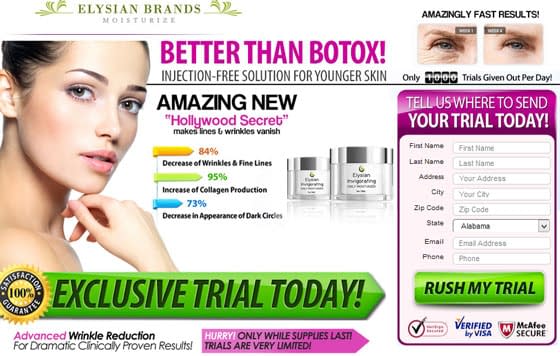 What does Elysian Moisturizer claim?
In its website, the Elysian Moisturizer claims that it is the secret behind the glowing beauty of Hollywood celebrities. Now, this is quite a claim, indeed! The cream also promises benefits like these for its regular users:
Up to 84% reduction in wrinkles and fine lines
Up to 95% improvement in the skin's potential to produce collagen
Up to 73% reduction in the appearance of dark circles
Overall improvement in the tone, texture, brightness and immunity of the skin
Reduction of elements that cause stress, sagging and discoloration
Are these claims genuine or are they just sugar-coated words to woo customers? You need to find answers to these questions by analyzing more about the cream's ingredients and pricing. Here are some details about the same.
What does Elysian Moisturizer contain?
When you visit website of Elysian Moisturizer to check for its ingredients, you will be disappointed, because there is no detail about the same. Though the site mentions that this product is one of the best injection-free solutions for removing ageing spots, there are no facts to prove them. The site does mention that the cream uses Proprietary Bisophere with QuSome Delivery system to get into the inner most layers of the skin. Does this information tell us anything about the cream's ingredients or its effectiveness? Definitely, not! Therefore, we are totally disappointed with this product.
Pricing of Elysian Moisturizer
Elysian Moisturizer is available on a 14-day free trial offer. To sign in for this, you need to pay $4.95 as shipping charges. Ensure that you cancel your sign-in within the trial period if you don't like the product. Failure to do so will result in your credit card being swiped for $99.95 toward the full purchase price, at the end of the 14th day. You are automatically part of the auto-shipment policy as well. Hence, once in every 30 days, your credit card will be charged $99.95 for the shipments that are sent to you. You can call 1-800-842-1329 or email support@elysianbrands.com at the earliest and cancel your subscription.
Bottom Line
We would not recommend the Elysian Moisturizer for our readers due to three main factors – lack of clarity about ingredients, steep prices and complex cancellation rules. If you want some real benefits for your skin, you can try out other cheaper and more transparent anti-ageing beauty products that are available in the market.