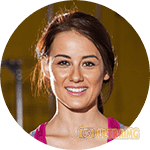 Elysian Revitaliser is an anti-ageing cream that claims to bring a magical transformation on your face. It aims to do this by the act on your wrinkles and dark circles and making them disappear forever. In its website, the Elysian Revitaliser confidently promises that it would be able to provide results that are better than Botox. It also boasts of being the secret behind the glowing and ageless beauty of most of the Hollywood celebrities that we see on screen today. All of these claims are quite interesting and impressive to read. Nevertheless, are they reliable? Are there facts to prove these claims? Think on these lines before making the decision to invest in this cream.
What does Elysian Revitaliser claim?
When you use the Elysian Revitaliser regularly, you get the following benefits, as per the product's website:
Up to 84% reduction in wrinkles and fine lines
Up to 95% improvement in the skin's potential to produce collagen
Up to 73% reduction in the appearance of dark circles
The revitaliser promises to get into the deeper layers or one's skin to give the above benefits. However, how were the percentages calculated so precisely? What are the facts supporting these claims? Try to do your analyses in this angle to get a better idea of this product.
What does Elysian Revitaliser contain?
Some of the words that are the product's site commonly uses are "patented formula", "advanced skin care ingredients", "vitamins & antioxidants", "specially formulated ingredients" and "best topical immune boosters". All of these words are quite fancy, but unfortunately, the site doesn't mention the actual ingredients anywhere. This is a huge disappointment. When we don't know the contents, how can we believe Elysian Revitaliser's claims about restoring your youthful looks and glow?
Pricing of Elysian Revitaliser
Elysian Revitaliser is available on a 14-day free trial offer. You need to pay $4.95 (towards shipping charges) to avail the same. Not happy with the quality of the cream? Ensure that you cancel your subscription within these 14 days. If you don't, your credit card will be charged $99.95 at the end of the 14th day of the full purchase price. Your problems don't end here. Once in every 30 days, your credit card will be charged $99.95 again for the shipments that are sent to you. All of these can create a huge financial burden for you. To get out of this mess, you can call 1-800-842-1329 or support@elysianbrands.com and cancel your subscription at the earliest.
Bottom Line
Elysian Revitaliser suffers from quite a few drawbacks. Some of the most common disadvantages of this cream are ambiguity about ingredients, exorbitant pricing and tricky cancellation rules. Would you want to put your money in a product that is not transparent about its contents? How can be sure of the results? Therefore, we recommend you to look for products that are open to their users about the pricing and contents. The beauty industry has no dearth of such products; choose the one that is apt for you if you want to put your money in the right place.