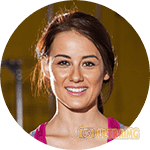 Epifresh anti-ageing cream claims to be the right choice for aging women. It is an injection-free solution that promises to bring back the youthfulness, glow and firmness to your skin within a very short time. It also boasts of providing results that are better than Botox.
But are these claims true? Can you trust Epifresh? When you know about some important factors like the cream's ingredients and pricing, you can answer these questions in a better way. Read on to know more about these details.
What does Epifresh claim?
Epifresh anti-ageing cream claims to use scientifically tested and advanced ingredients to enter into the deepest layers of your skin. This way, it promises to act on your wrinkles and dark circles permanently. Within eight weeks of using this cream, you will see the following benefits, according to the product's website.
Up to 84% reduction in the number of wrinkles and fine lines
Up to 95% improvement in the skin's potential to produce collagen
Up to 73% improvement in the appearance of dark circles
Considerable improvement in the repair of damaged skin tissues
Removal of elements causing stress and discoloration
Overall improvement in the tone, texture, firmness and immunity levels of the skin
Never trust these claims blindly, however impressive they seem to be. Always trust your instincts and proceed to collect facts that will support these claims. You need to be fully convinced that this is the right product for your skin.
What does Epifresh contain?
When you proceed to check Epifresh's ingredients, you are sure to be disappointed to a great extent, because the site doesn't mention these details. The site tells that Epifresh follows a Proprietary Bisophere combined with a QuSome delivery system to get into the innermost molecules of the skin. However, these details don't explain anything to the layman. They don't say anything about the product's effectiveness as well. Hence, we must admit that we are quite disappointed with this product.
Epifresh is available on a free trial basis for 14 days. To avail this, you need to pay shipping charges worth $7.95. If you are not happy with the product, remember to cancel your subscription within these 14 days. If you fail to do so, your credit card will be charged $89.71 towards the full purchase price of the product. Also, you are part of the product's auto-ship policy as well. Thus, once in every 30 days, you will have to pay $89.71 for the shipments that are sent to you regularly. To avoid paying these, you need to call 1-855-745-5867 and cancel your subscription at the earliest.
Bottom Line
We advise you to stay away from Epifresh as it doesn't reveal its ingredients at all. The exorbitant prices and tricky cancellation/auto-ship rules don't help matters either. We would never recommend this product to you as we feel that it doesn't deserve your money's worth. We would rather advise you to look for better, cheaper and more effective anti-ageing alternatives for the betterment of your skin.