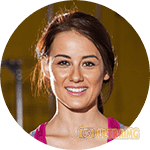 Erase/Repair HA claims to remove your wrinkles and restore the charm and youthfulness in your skin in the most natural way. The product promises to make you look several years younger by using scientifically tested ingredients and technology.
Is there any truth behind these claims? Can you put your hard-earned money in this cream? The answers to these questions can be got only when you try to understand more about the product like its ingredients, effectiveness, cost structure, and other terms.

What does Erase/Repair HA claim?
Erase/Repair HA claims that it uses the best injection-free solution to bring back the vitality in your skin. It promises the following benefits for its users:
Visible improvement in the tone of your skin
Visible reduction in dry and sagging skin
Brings back the skin's firmness and tightness
Visible reduction in the number of wrinkles and dark circles
Keeps skin moisturised and hydrated at all times
Overall improvement in the skin's immunity levels
You are bound to be pleasantly surprised by looking at these claims. However, you should understand that these claims are just words until they are proven. How can you check if these claims are authentic or not? You have to do some research on the ingredients of this cream so that you can understand its effectiveness.
What does Erase/Repair HA contain?
This is one area that the Erase/Repair HA disappoints you to a great extent. You will not be able to find the details of the ingredients on the site as well as the package. Therefore, it is very difficult to gauge the effectiveness of the cream. While reading the product's site, we only get information that it uses scientifically tested ingredients, whole collagen molecules and peptide-rich serum to act on one's skin. These details do not specify anything in detail, and thus we are not convinced at all. We are also afraid that it could contain some ingredients that might cause allergic reactions to people with sensitive skin.
Pricing of Erase/Repair HA
Erase/Repair HA is available for free for 15 days. To avail this product, you need to pay a shipping fee of $4.95. However, an important point to remember is to cancel your subscription within these 15 days. If you don't, you will be shocked to find your credit card charged with a whopping $98.71 for the first month's shipment. You are also part of an auto-ship policy; this means, you will keep monthly packages of this product to your home until you cancel your subscription completely. You will be charged $98.71 every month for these. Hence, you need to act quickly and cancel your subscription by calling 866-710-5109 or emailing at support@findbeautyandtruth.com, within the 15-day period.
Bottom Line
We would never recommend Erase/Repair HA to users because the product is not transparent about its ingredients and cost. It is a huge risk to invest around $100 in a product that we are not sure of. So, we recommend you to look for better, cheaper and more transparent anti-ageing beauty products in the market to suit your needs.