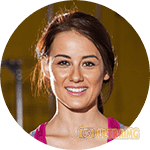 Eternel Age-Defying Moisturizer is an anti-ageing product that promises you youthful looking skin without resorting to any costly surgical treatments. It promises to act on the basic causes of ageing and remove them forever by delivering ingredients to the deepest layers of your skin.
It is quite surprising to note that Eternel Age-Defying Moisturizer also claims that it is the secret behind the ageless beauty of many Hollywood celebrities. Is it alright to trust these claims? You need to analyse more of the cost and ingredients about this cream before making this decision.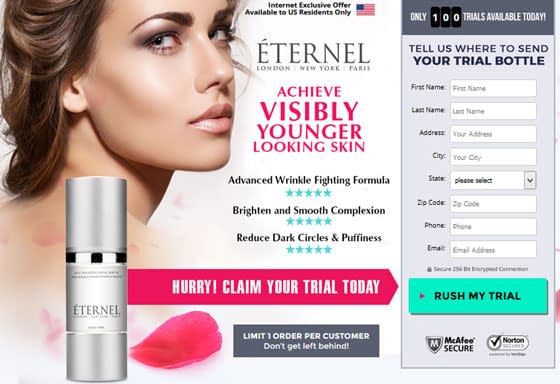 What does Eternel Age-Defying Moisturizer claim?
The website of Eternel Age-Defying Moisturizer is sure to impress you as it boasts of the product's various advantages. When you use it regularly, you are promised claims like the following:
Up to 84% reduction in wrinkles and fine lines
Up to 95% increase in the skin's potential to produce collagen
Up to 73% improvement in the disappearance of dark circles
Through these benefits, Eternel promises to provide results that are better than Botox. In spite of promising to provide clinically proven results, you should never trust these products blindly. Always collect facts to be convinced that this product is genuine before putting your money in it.
What does Eternel Age-Defying Moisturizer contain?
Check for Eternel Age-Defying Moisturizer ingredients to know if this is a genuine anti-ageing product. For this, you need to check the product's site. Unfortunately, the site doesn't say much about the contents of the cream, which is a huge disappointment. It does mention about using intelligent ingredients and following a Proprietary Bisophere combined with QuSome Delivery System to get into the deepest skin molecules. However, these details are very vague and do not provide any proof for us to confirm the effectiveness of the product. Hence, we wouldn't recommend this product for our readers.
Pricing of Eternel Age-Defying Moisturizer
Eternel Age-Defying Moisturizer is available on a 14-day free trial offer. To sign in for the same, you need to pay shipping and handling fee of $4.95. If you aren't happy with the cream, remember to cancel your subscription within these 14 days. If you don't, your credit card will be charged $99.97 towards the full purchase price. This is not the only troubling news for you; you are automatically signed in for the auto-ship policy of the company as well. Hence, your credit card will be charged $99.97 every month for the recurring shipments that you keep getting. If you want to come out of this mess, you have to call 1-888-986-8510 and cancel your subscription at the earliest.
Bottom Line
We must admit that we are disappointed with Eternel Age-Defying Moisturizer as it has not provided its ingredients openly on its site or its package. It is also priced quite heavily and is governed by complex cancellation rules and auto-shipment rules. Therefore, we suggest you look for better and cost-effective alternatives in the anti-ageing market to get back the firmness of your skin.