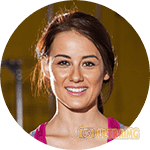 Anti-aging beauty products are found in large numbers in the market making false promises to people who are craving for getting back the glow and vitality on their faces. Eunisse Advanced Wrinkle Reduction Skin Serum is one of those products.
It is not right to believe the claims right away, and it requires considerable research from your side to collect facts to authenticate these claims. Let us now look at some of the other features of this serum-like its contents, pricing, and terms.

What does Eunisse claim?
Like any other anti-ageing serum, Eunisse Advanced Wrinkle Reduction promises a load of benefits for its users. The tall claims can be seen on the product's website. They are:
Visible improvement in the reduction of wrinkles and dark circles
Visible improvement in the skin's potential to produce collagen
Great improvement in the skin's hydration levels
Elimination of all elements that cause skin cracking, dullness and discoloration
Improvement in the overall immunity levels of one's skin
These claims are quite good and can attract anybody who has been looking for a solution for removing their skin ageing symptoms. It is your duty to read behind the lines and understand the science and facts behind these claims so that you can take a call if you can invest in this or not.
What does Eunisse contain?
Checking the contents of a product is a good way to check its authenticity. When you proceed to do the same thing with Eunisse Advanced Wrinkle Reduction Skin Serum, you will be disappointed because neither the product's site nor the package talks anything about the contents. We only know that the serum is rich in peptides and that it uses whole collagen molecules to act on one's skin to reduce ageing symptoms. Though the site says that the product uses scientific formulae to remove dullness and sagginess, there are not enough facts to prove the same.
Pricing of Eunisse
Eunisse Advanced Wrinkle Reduction Skin Serum is available for a free trial of 14 days. If you don't like the product, you have to cancel your subscription within these 14 days. Failure to do so will result in your credit card being charged $89.85 (including shipping) for the first month's usage. You will also be enrolled in an auto-ship policy, which means you have to pay $89.85 every month for the products shipped to your address until you cancel your subscription completely. Cancelling can be done by calling 888-539-0940 or emailing info@eunisse.com
Bottom Line
The product doesn't speak much about its contents and hence, we are not sure about its effectiveness in restoring skin's vitality and youthfulness. Also, the serum is exorbitantly priced and is governed by tricky auto-ship rules, which leads to quite a few complications for you if you don't cancel within the trial period. Therefore, we feel that this product doesn't deserve your hard-earned money at all.