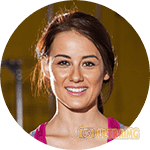 Evelina Collagen Serum is one of the many anti-aging beauty solutions that claim to give you visibly younger looking skin and restore your skin's firmness and vitality. The product promises to make you look young and vibrant without depending on any costly or painful injections, surgeries, and treatments like Botox.
While all of these are good things to hear, you have to have solid facts if you decide to invest in this product. How do you get these facts?  You can do this by checking some important parameters of the product like its contents, features, cost structure, and other terms. Read on to know more about these details.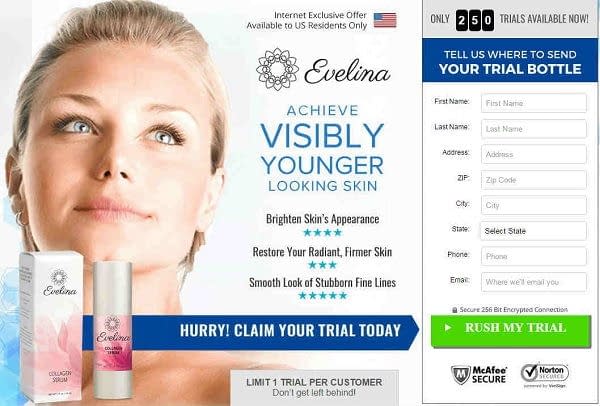 What does Evelina claim?
If you have been desperately looking for a solution to restore the glow and firmness on your skin, you are sure to be carried away by Evelina Collagen Serum's website. This is because the product does make some tall claims like the following for its users:
Overall improvement in the brightness levels of the skin
Quickly restores skin's firmness, youthfulness, and glow
Smoothening impact on fine lines
Visible reduction in the number of wrinkles and dark spots
Overall improvement in the skin's hydration levels
Elimination of particles that cause cracking and discoloration of the skin
Overall improvement in the immunity level of the skin
You should know better that these claims are only sweet words until they are proven with valid facts and figures. Therefore, you need to proceed with your next level of research to check the authenticity of these claims.
What does Evelina contain?
When you browse Evelina Collagen Serum's website to know about its ingredients, you will face a huge disappointment because there is nothing on the site about the same. The product's package also doesn't say much about its contents. We only know that the serum is rich in peptides and that it uses whole collagen molecules to act on one's skin to remove all aging-related symptoms. This data is quite vague and cannot form the basis for our decision making.
Pricing of Evelina
The website doesn't say anything about the costing structure of this anti-aging serum. You need to refer to the "terms and conditions" section to get details about the same. The product is available for a 14-day trial period, and you need to pay $4.95 towards shipping to avail the offer. If you are not satisfied, remember to cancel the product within these 14 days. If you don't, your credit card will be charged $98.41 towards the full month's charge of this serum. You are also enrolled in an auto-ship policy. This means, you will keep getting this serum delivered to your address every 30 days, and you need to pay $98.41 for each of these shipments until you cancel your subscription completely.  If you want to cancel, you can call 877-724-3344 or email to evelinaskin@custservice247.com, for the prompt response.
Bottom Line
This product is not worth your money because it is not transparent about its contents and cost structure. We would advise you to look in the market for anti-aging beauty products that are more reasonably priced and more transparent with their users, for better results.