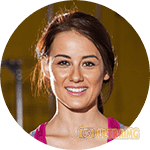 Expert Lift iQ is an anti-ageing cream that promises to reduce your wrinkles through scientifically proven formulae instantly. This cream claims to use the best of advanced technology to restore the firmness in your skin.
However, we advise you not to go by these claims just as they are advertised. You need to do a detailed research and review the product from all angles to see if this product is worth investing in.
Our review and recommendation of Expert Lift iQ can be seen here. You can make the right decision after reading it.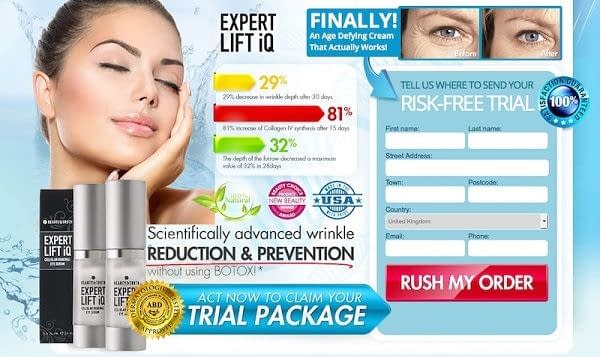 What does Expert Lift iQ claim?
The website of Expert Lift iQ makes some impressive promises for its users. They are:
Decrease in the depth of wrinkles by 29% within just one month of usage
Increase in the skin's capacity to produce collagen by 81% within just 15 days of usage
These claims are sure to catch the attention of people who are desperate to wipe off all ageing –related symptoms from their skin. These promises look like they are only trying to get more and more such desperate people to sign up for the trial offer. Therefore, never go by these promises on the web page. Always check if there is supporting documentation to justify these facts.
What does Expert Lift iQ contain?
One of the first points that will give you an idea whether a particular beauty cream is authentic or not is the list of ingredients on its label. Unfortunately, Expert Lift iQ doesn't have a label mentioning its ingredients and dosages. There is no way where we can check the truth of the claims that are promised on the website. Yes, there is a faint mention of the ingredient, Polymoist-PS; however, this information doesn't help us much in deciding if this product deserves our money or not. In a nutshell, we are not convinced about the lack of information about ingredients; hence, we would not recommend this product for you.
Pricing of Expert Lift iQ
Though Expert Lift iQ claims it is risk-free and available for free on a trial basis, there is hardly anything that comes free of cost with this product. The trial period lasts for 14 days, and you need to pay the initial shipping fee for getting the product. Within these 14 days, if you don't cancel your subscription (if you are not satisfied), you will receive a bill of £69.99 as soon as the trial period gets over. In addition to this, you will also keep getting monthly supplies (as per the product's auto-ship policy), and you will be charged hefty sums for the same, every month. The worst part is that these pricing terms are mentioned only in the T&C section and not on the main web page. You can contact 0845-528-1257 or send an email to support@findbeautyandtruth.com for all queries.
Bottom Line
We would never recommend this product for you as we are not clear about the ingredients used here. There is a high chance of this cream containing harmful ingredients that may cause severe damage to your skin. Also, the high prices are not justifiable; therefore, stay away from it.