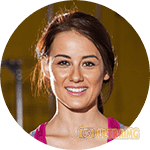 There are many anti-aging products which claim on their website to slow down the aging process on our faces. Eye Endear Eye Serum is one such product which claims the same that it can naturally help to do this and get back younger-looking young.
This sounds great but we need to take a closer look at the product and its cost before making any decisions about purchasing it. We are going to do this now.
What Does Eye Endear Eye Serum Claim To Do?
Looking on the Eye Endear website we can find out all the benefits that they claim their eye serum will give you.
Supposedly, you will experience up to a 95% potential increase in the production of collagen by the skin, a reduction of lines and wrinkles on your skin by up to 84% and a reduction in the amount of dark circles on your face by up to 73%.
Now, if this all sounds too good to be true, then maybe it are! First, we need to take a look at the ingredients of this product and see if they will work or maybe even do your skin more harm than good.
Ingredients in Eye Endear
Once again, looking on the website, it is very disappointing to see that Eye Endear do not actually tell us anything about the ingredients of their eye serum. Therefore, we are unable to make an informed decision about this product and its effectiveness. More importantly, how can we know if there are any harmful ingredients contained within it? Well, we can't and therefore we can't recommend this product to anyone without knowing much more, or even something, about its ingredients.
Cost of Eye Endear
As is the case with many of these skincare products, you can have Eye Endear Serum for a 14 day free trial, although you will need to pay $5-95 for the shipping costs. Once again, if you do not wish to be charged $85-95 for the full month, you must make sure that you cancel your order within the 14 day free trial period. Also once again, you will automatically be put onto the auto-shipping list and continue to receive the product every month and also be billed for it and the shipping costs, accordingly. If you want to ensure that this doesn't happen, don't forget to cancel your order!
If you have any problems canceling, just call 855 791 2215 or e-mail Eye Endear customer support at cs@eyeendear.com
Summary
So to summarize, basically we would not recommend that you use this product. Firstly, because of the lack of information about the ingredients! We would need to be much more informed about those. Secondly, there is the same old, so-called, free trial, which you have to be very careful about if you don't want to end up spending a lot of money.
There are sure to be better and cheaper alternatives on the market to this one and we would suggest that you look for one of those.