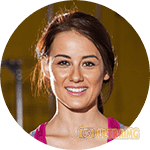 Eye Sensation Age-Defying Formula is a serum which helps you to look visibly younger and more glowing. The product claims that it can make you look younger by ten years! Isn't that quite a promise?
In spite of the cream promising to give you the much-needed hydration and life to your eyes, you shouldn't trust these promises blindly.
You need to understand and analyse about important aspects like the ingredients and cost structure of this cream to know if this serum is worth your money.
Does this serum work effectively in removing your wrinkles and dark circles forever? Read on to know more.
What does Eye Sensation claim?
The website of Eye Sensation Age Defying Formula contains a load of promises for the betterment of your skin. This serum uses phytoceramides to act on the basic causes of ageing and restore the firmness on your skin forever. Here are some of the benefits that the product boasts of, for its regular users:
Visible reduction in wrinkles, dark circles and fine lines
Phenomenal improvement in the skin's potential to produce collagen and elastin
Overall improvement in the elasticity, firmness, texture, hydration and immunity levels of the skin
Visible reduction in the factors causing puffiness, sagginess, breakage and discoloration
While all of these claims are quite interesting to read, you should remember that they are just words if they are not proved. Hence, you should now proceed to collect facts that confirm the authenticity of this serum.
What does Eye Sensation contain?
Unlike most of its counterparts, Eye Sensation does a reasonable job in spelling out its ingredients on its website. Here is the list of components that are used in making this serum.
Ceramide Complex (to keep skin moisturised, soft and supple)
Phytosphingosine (anti-bacterial substance to regulate lipid production)
Retinol Palmitate (Vitamin A for shedding off dead skin layers and give a new look)
Palmitoyl oligopeptide (to increase production of collagen, elastin hyaluronic acid and glycosaminoglycan)
Rosemary Extract (essential oils for the overall health of the skin)
Balm Mint Extract (anti-bacterial and anti-inflammatory substance to remove skin dryness)
WE are quite impressed with the ingredients; now let us understand more about the cost structure to get more clarity about the serum.
Pricing of Eye Sensation
Eye Sensation Age Defying Formula is available on a 14-day trial offer. To try this, you need to pay $5.97 shipping charges. If you don't like this product, cancel your subscription within 14 days. If you fail to do so, your credit card will be charged $92.97 at the end of the 14th day towards the full purchase price of the serum. You will continue to get monthly shipments of the serum as part of the auto-ship policy of the product. You have to pay $92.97 + $5.97 every month for the same. To avoid these charges, you can call 1 (888)-890-7382 and cancel your subscription at the earliest.
Bottom Line
Though Eye Sensation Age Defying Formula is made up of effective ingredients, we would not recommend this product for you because of its high price and complex rules related to cancellation and auto-shipment.