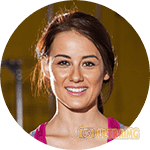 EyeOpulent Serum is an anti-aging beauty product that claims to help you reduce and eliminate your wrinkles permanently. It claims to act on the cells of the skin under your eyes to make them look fuller and fresher.
However, in your desperation, you should be wise enough not to choose the wrong product. Try to spend some time reading the review below to understand EyeOpulent Serum's components and pricing, so that you get a fair idea about the product.
What does EyeOpulent Serum claim?
EyeOpulent Serum claims to be the only solution for people who are looking for ageless eyes and skin. Its website promises the following benefits for its users:
Up to 84% reduction in the number of wrinkles and fine lines
Up to 95% improvement in the skin's potential to produce collagen
Up to 73% reduction in the number of dark circles
Are these claims genuine? Are they just words to attract prospective users? These are the first questions that you need to ask yourself when you visit the product's site. Try to depend on facts like the ingredients, pricing and other terms of the serum to validate your answers. This will help you make the right decision if this product is worth your money or not.
What does EyeOpulent Serum contain?
EyeOpulent Serum claims that it is the best injection-free solution in the market for people who are looking for youthful-looking eyes and skin. The only right way to authenticate this claim is to check for its ingredients. However, the product lets us down massively in this aspect. Its site only says that it uses scientifically tested ingredients, peptides, and breakthrough formulae to act on eliminating wrinkles forever. These details are not enough for us to assess the effectiveness of the product.  Is this product safe for people with sensitive skin? We are not able to answer this question with conviction as well. Therefore, we wouldn't advise this product to users at all.
Pricing of EyeOpulent Serum
You need to pay a one-time fee of $5.95 (for shipping) to try out the 14-day trial offer of EyeOpulent Serum. If you don't like it, remember to cancel it within these 14 days. If you don't, your credit card will be charged a whopping $85.95 for the product used by you. When you sign in for the trial offer, you are also signed in for the auto-replenishment program. Therefore, you need to pay $91.90 every month for the shipments that are delivered at your address. This will continue until you call (877)-734-6566 or email cs@eyeopulent.com to cancel your subscription fully.
Bottom Line
Our advice for you is to stay away from products that don't mention their ingredients openly on their page. Unfortunately, EyeOpulent Serum is one such product that falls into this category. It has got a lot of risks surrounding it and therefore, it is not worth your money.