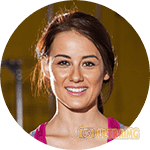 Face Replen is an anti-ageing face cream that promises to make you look several years younger and more glowing. It promises to use scientifically tested active ingredients to remove the wrinkles, dark circles and all other ageing symptoms from your face.
The cream promises to restore the firmness and plumpness in your skin in the most natural way possible. These are some very interesting and impressive claims, indeed.
However, they are not enough for you to trust them blindly. You need valid facts like ingredients, cost structure and other terms to assess the genuineness of this product.
What does Face Replen claim?
When you Face Replen regularly, you can enjoy the following benefits, as per the product's website:
Up to 84% reduction in wrinkles and fine lines
Up to 95% improvement in the skin's capacity to produce collagen
Up to 73% improvement in the reduction of dark circles
Face Replen promises these benefits with the help of active peptides. Nevertheless, how were the percentages in these claims calculated? Are these just theoretical statements or are there figures supporting these claims? You will understand the answers only if you analyse more about the product.
What does Face Replen contain?
Most of the times, a product's ingredients are more than enough to confirm its authenticity. When you look at Face Replen's website to understand more about its contents, you are in for a huge disappointment. The serum promises ageless skin and a permanent glow within 28 days of usage. It claims to use dermatologically tested active ingredients that are rich in peptides to bring about these results. However, there is no mention about the list of ingredients anywhere on the website or on the package. How do we confirm the authenticity of the serum without knowing what goes into its making? The serum also claims that it is the secret behind the glowing beauty of Hollywood celebrities. Unfortunately, there are no facts supporting these tall claims.
Pricing of Face Replen
You can understand the pricing structure of the "terms and conditions" section of the site. For a 15-day free trial offer of Face Replen, you need to pay $4.95 shipping charges. Cancel your subscription within these 15 days to avoid further charges. If you don't, be prepared for a credit card charge of $109.79 towards the full month's usage charges. You will continue to get shipments of Face Replen once in every 30 days as part of the product's auto-ship policy. For this, you need to pay huge charges of $109.79 every month. To save yourself from these huge charges, you have to call 855-246-7221 and cancel your subscription at the earliest.
Bottom Line
In spite of making tall claims and promises, Face Replen doesn't furnish any facts about its contents on its site. This ambiguity makes it a highly risky product. Therefore, we feel that it doesn't deserve your money's worth.