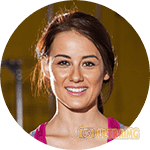 Today, lots of people are becoming conscious of their looks and want to be at their best always. Women start to worry about wrinkles and dark circles and are frantically looking for treatments that promise to restore the youthful shine and firmness in their skin.
This is one of the main reasons as to why we find so many anti-ageing beauty products in the market today. Femora Anti-Aging is one of them.
It claims to make your skin look young, fresh and firm. Listed below are some facts about this product like its ingredients, effectiveness, pricing, etc. Read on and make the right call.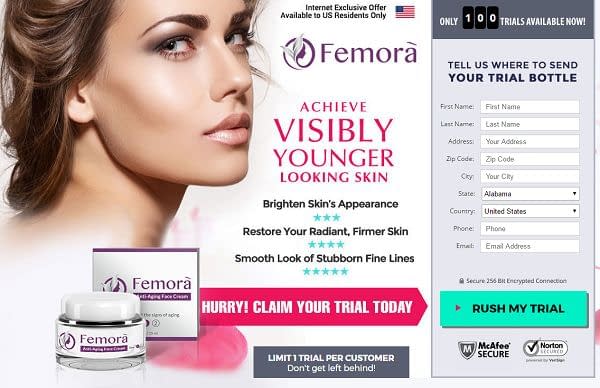 What Does Femora Anti-Aging Claim?
There are many promises that Skin Brilliance has announced for its users. Some of them are:
Visible improvement in skin tone
Diminishes the effect of dry and uneven skin
Brings back skin's firmness and tightness
Visible reduction in wrinkles and dark circles
Improvement in the overall immunity of the skin
Keeps skin hydrated at all times
How do we ascertain if the Femora Anti-Aging has made these claims based on facts or if these are just words that are meant just to attract you to buy their product? You should go through the ingredients to decide if this cream is worth your investment or not.
What Does Femora Anti-Aging Contain?
When we look at Femora Anti-Aging's website, we do not get any detailed information about the ingredients used here. We are only presented with details like whole collagen molecules and peptide-rich serum being used to act on your skin and remove aging symptoms. We must say that we are quite disappointed by the lack of clarity in this aspect. Due to this, we are not sure if the product will do a good job on your skin. Next, we should move on to check the pricing terms.
Pricing of Femora Anti-Aging
To avail the product during the 14-day trial period, you need to pay only $4.95 as shipping fee. The key here is to remember to cancel your subscription within this period. Else, your credit card will be charged with a huge sum of $89.71 towards the first month's usage.
When you apply for the free trial, you are also automatically signed in for the auto-replenishment program. This means, you will keep getting these products every month, and you should pay $94.66 monthly for the same.
If you are not satisfied with the cream, you should call 888-748-7543 or send an email to support@femoraskincaresupport.com to cancel your subscription.
Bottom Line
We feel that the Femora Anti-Aging should be avoided at all costs because there is no transparency regarding the ingredients. The pricing structure is also not displayed on the site. You have to go to the "terms" section to get an idea of the tricky policy of the company. Users deserve transparency; so, we recommend you to look for choices that are open to their users regarding their terms. You should never put your hard-earned money in a place where the terms are not in black and white.