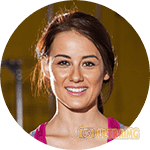 Final Skin is included in the list of those skincare products that are offered a FREE trial. Potential customers are invited for a trial offer in order to reap the claimed benefits of this anti-wrinkle cream. With so many products populating the market nowadays, it has been difficult already to tell, which ones are legit and not. In this honest review, we will provide you details about Final Skin Advanced Anti-Wrinkle Cream to help you decide in availing of their trial offer.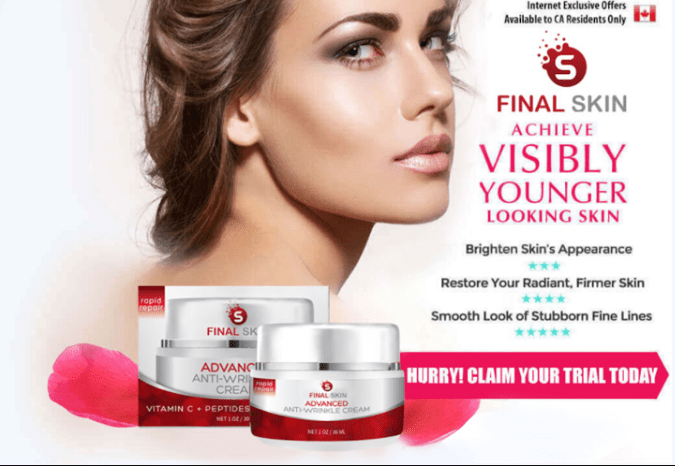 Cited Benefits of Final Skin Advanced Anti-Wrinkle Cream
Final Skin is proud to convince its users about the following benefits:
With advanced formula, you can get younger-looking skin.
Active ingredients can make your skin glow and becomes more radiant.
It restores the skin back to its healthy condition.
It smoothens the wrinkles and the fine lines on your face.
Enumerated Active Ingredients of Final Skin Advanced Anti-Wrinkle Cream
As much as we want to enumerate the active ingredients in this product, we cannot do so because of the very little information provided in their website. There are those phrases which mention about whole collagen molecules and peptide-rich cream, yet no other details support that claim.
While those claimed benefits are impressive, we cannot trust products which have limited information, especially on its ingredients.
Pricing Details of Final Skin Advanced Anti-Wrinkle Cream Trial Offer
Trial offers are not always FREE. It might seem like free because some manufacturers of skincare products will give you a free bottle sample and let you cover only the shipping fee. However, after the trial period, you will be charged already for the full price of the item.
In the case of Final Skin Advanced Anti-Wrinkle Cream, after 14 days, if you cannot cancel the trial offer, $199.04 will be charged to your credit card bill.
The worst case is that you will be enrolled in their auto-ship program to avail of the monthly packages of the product at full price.
This is what we do not like about auto-ship programs. There are also alternative products, which will not cost you so much, yet can promise the best results.
Can You Trust the Final Skin Advanced Anti-Wrinkle Cream Trial Offer?
We cannot recommend a product with little information about its ingredients. We cannot measure its effectiveness because there is less to no detail that can support their claims. In addition, it is pricy compared to other alternative products we know.
How You Should Contact for Final Skin Advanced Anti-Wrinkle Cream
If you would like to inquire about the product or cancel the trial offer you have availed, you may forward all your concerns to:
Phone: 1-800-571-983 (AU) or 800-446-152 (NZ)
Email: billing@helponlineorder.com
You can also leave some honest reviews of you have tried the product. We will be happy to know about your experience.