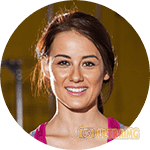 We have found a lot of anti-ageing beauty creams claiming to give us back wrinkle-free and radiant skin even in our old age. Gifted Anti-Aging Cream is one of them. This is the cream that claims to be one of the most –effective anti-ageing solutions that you have ever come across.
How much can we trust the claims made by Gifted Anti-Aging Cream? We need to rely on a lot of facts to ensure that these claims are justified. We have reviewed Gifted Anti-Aging Cream for you and given our recommendation here so that it helps you in your decision making.
What does Gifted Anti-Aging Cream claim?
The sales page of Gifted Anti-Aging Cream claims that it can help users to get youthful-looking skin within a short span of time. Here are the basic things that this cream promises to do:
Bring about a smoothening impact on the stubborn lines of your skin
Bring back the radiance and firmness of your skin
Improves your skin's pigmentation and make it look brighter
These claims are too good to be true, aren't they? This is where it becomes very important to cross check them with supporting facts. You should study deeper and get other details like price, ingredients, and other terms to know if this product deserves your money's worth or not.
What is Gifted Anti-Aging Cream made of?
If you are looking for a detailed label with the whole list of ingredients, their dosages, and other general instructions, you are in for a huge disappointment. Gifted Anti-Aging Cream doesn't provide a label. It doesn't give away much information about the ingredients, either. However, on further analysis, the product's website claims that it uses ingredients like Ceramides and Magnesium. While these ingredients are known to bring positive results for your skin, it is not safe to use them without knowing their exact dosages. Also, these details are important to know if the cream would be effective on your skin or not.
Pricing of Gifted Anti-Aging Cream
Like most of the beauty products that are available for trial, Gifted Anti-Aging Cream is also is quite ambiguous about its cost structure. You need to go to the last section of Terms & Conditions to know more about the same. The cream is available for trial for 14 days, during which, you need to pay an initial shipping fee of $4.95. You need to cancel your sign-up within this time, because if you fail to do so, you will be charged a huge sum of $89.49 at the end of the 15th day. Since you are automatically signed up for the auto-ship program, you will be required to pay for the monthly supplies that are delivered to you, until you cancel your subscription. You can call on (877) 334-8319 or send an email to info@trygiftedskincare.com for cancellation queries.
Bottom Line
Almost all trial offer beauty creams are very ambiguous, and it is best to avoid them for your good. Gifted Anti-Aging Cream is no exception to this rule. The costs are quite steep, and you have to be sure about what you are signing up for, to avoid huge charges on a monthly basis.