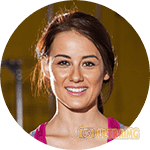 The Glovella Skincare trial offer is really a true temptation. Signing up can make you avail of their products as you can avail a trial offer. By using this skin care item, it is promised that you can get youthful and vibrant skin in no time. That is what the product is trying to claim. However, is that realistic? In this review, we are going to answer some questions about Glovella. We will help you decide if this item is worth every penny you will spend if you will sign up and avail of their auto-ship program.
Cited Benefits of Glovella
In order to achieve that youthful glow that you desire your skin to have, these are the promised benefits that you will enjoy:
You will be able to decrease the formation of dark circles.
Your skin will get its proper nourishment, making it stay young, healthy and glowing.
The skincare product promises you to get enough hydration for your skin.
Who would never want those things? However, take note that these are all claimed benefits. We suggest that you look into the details of its ingredients for you to be assured how this beauty product works.
Enumerated Active Ingredients of Glovella
Among the many anti-aging creams that are available in the market, none of the active ingredients of Glovella can trigger a new flavor of excitement. You can expect the following:
If these substances are present in this product, then you can expect that it works the same way as other anti-aging products do. That is not a bad thing, though, because there are still benefits, after all.
Pricing Details of Glovella Trial Offer
Based on the website information, after you have signed up in their trial offer, you will be charged only with a shipping fee of $4.95 only. Therefore, it is still not free.
It could be just one of the strategies that they just wanted to verify if your credit card works. In the event that you fail to cancel the trial offer, you will have another product to arrive the next month with the second charge of $82.99.
That is how an auto-ship program works. This is alright if you wish to be loyal to Glovella and can always afford the full price. However, if you want to stop yet was not able to cancel the auto-ship program, then it will continue sending products.
Can You Trust the Glovella Trial Offer?
Since the product has the common active ingredients, you can still reap its benefits. However, with the very pricy auto-shipment of your orders, you should have a second thought on that.
If there will be cheaper options, then you must go for it since Glovella can be just any ordinary anti-aging cream.
How You Should Contact Glovella
In canceling or in pursuing your order to this skincare item, you can contact them below:
Phone: 888-774-7657
Email: support@glovellaskincare.com
We encourage all the readers, especially those who have tried the product so we can gather more information about it and consider adding them to our reviews. Just leave your narratives below.