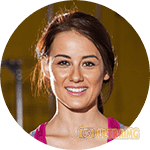 Sagginess and puffiness of eyes make you look old and lifeless. When you begin to show the first signs of aging like wrinkles and dark circles, it takes away the glow and firmness of your skin. This is where a product like HydraVella Eye Cream claims to be a blessing for you.
It promises to fight against all signs of aging and restore the youthfulness in your face.
Will you get back the firmness and youthfulness in your skin when you use HydraVella? Can you trust these claims? To answer these questions, you need to understand some important factors like the ingredients and the cost structure of this product. Read on further to know about the same.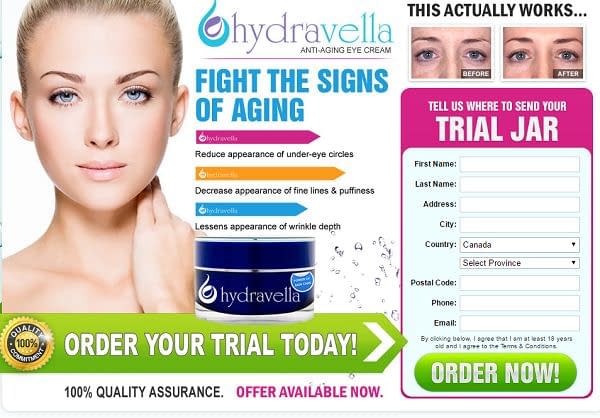 What does HydraVella Eye Cream claim?
Hyderavella Anti-Ageing Eye Cream claims to act on three important ageing problems at the same time. They are puffiness, wrinkles and dark circles. The website of the product claims the following benefits:
Visible reduction in the number of circles under the eyes
Visible reduction in the number of fine lines and puffiness around the eyes
Considerable reduction in the depth of wrinkles
Irrespective of how tempting these claims may sound, you have to do your research to check their validity. Never believe these claims as they are only words until they are proved. The two important things that will give you clarity of a product are its components and pricing. So, let us now check these details of HydraVella Eye Cream.
What does HydraVella Eye Cream contain?
One of the best things about HydraVella is that it does make a mention of its ingredients clearly on its website, unlike most of its other counterparts. The main components used here are:
Niacinamide (Vitamin B Complex for retaining the hydration levels of one's skin)
Bisabolol (Chamomile flower extract for reducing puffiness around the eyes)
Chrysin (for controlling the pigmentation levels of one's skin)
N-Hydroxysuccinimide (for reduction of dark circles)
All of these ingredients are quite effective for fighting against unnecessary ageing spots. We must admit that we are quite impressed with these natural components. Let us now move on to the pricing factor to see if this cream would suit our affordability levels.
Pricing of HydraVella Eye Cream
HydraVella is available for a free trial for 18 days. However, to avail this, you need to pay a one-time processing fee of $7.95 as shipping charges. If you are not happy with the product, ensure that you cancel it within the 18 days. If you fail to do so, your credit card will be charged $91.68 at the end of the 18th day. As part of the product's auto-ship policy, you will also keep getting monthly supplies of HydraVella at your address. Your credit card will be charged $91.68 plus $7.95 every month for the same. To avoid these huge charges, you have to call 1-888-906-3512 (USA), +61-3-8652-1925 (AUS/NZ) and 44-203-514-4789 (UK/IE) for cancelling your subscription.
Bottom Line
While we are convinced about the ingredients of HydraVella Eye Cream, we are quite worried about the cost factor and the hidden auto-ship terms. We recommend you to look for other cost-effective alternatives that promise you better results.