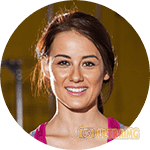 Hydroderm Skin Serum is an anti-aging beauty product which claims to give you results that are better than Botox. It confidently boasts that it is one of the best and advanced wrinkle reduction and prevention creams for repairing and renewing your skin.
However, have you ever thought about the authenticity of the truth behind these promises? If you haven't, here is the chance for you to understand more about the product regarding its ingredients, effectiveness, and pricing.
What does Hydroderm claim?
When you look at Hydroderm's website, you cannot help but feel awestruck at the confidence with which the product makes some tall promises like the following:
Visible reduction in the number of wrinkles
Improvement in the skin's elasticity
Brings back firmness in one's skin
Improves the hydration levels of one's skin
Repairs the dermal matrix
Visible reduction in the number of fine lines, crow's feet and saggy skin
Tightening of pores that are enlarged
Smoothening impact on the frown lines
Here is a look at the product's ingredients, so that you can check the authenticity of these claims.
What does Hydroderm contain?
Hydroderm Skin Serum is made up of the following effective components:
Lavandox (Spanish Lavender Oil for reduction of wrinkles)
Pepha Tight (to reduce the effect of sagging skin)
Unitamuron H-22 (for keeping the skin hydrated at all times)
Echinacea (for softening and smoothening impact on one's skin and improving elasticity)
We must admit that all the above ingredients are quite effective for removing anti-ageing symptoms and we are quite happy that Hydroderm is open about the same, unlike some of its contemporaries that choose to hide these facts from users.
Pricing of Hydroderm
Hydroderm Skin Serum is available for a free trial for 14 days. However, to try out the same, you need to pay shipping charges of $6.49. If you don't like the product sent to you, ensure that you cancel it within the trial period itself. If you don't do this, an unpleasant surprise would be waiting for you at the end of the 14th day. Your credit card will be charged for the full month's price of $89.95 for the product sent to you. You are also part of an auto-ship policy when you sign in here; therefore, you will be sent this serum every 30 days to your home, and you need to pay $96.44 towards the same every month. This will keep continuing until you cancel your subscription completely by calling 1800-759-8620 or emailing support@lovehydroderm.com.
Bottom Line
We have no doubts that Hydroderm Skin Serum would be effective in restoring the youthfulness on your skin because its ingredients are of high quality. However, we would recommend the product to you only in two cases – a) if you are ready to splurge close to $100 on a beauty product and b) if you remember to cancel the product within the 14 day trial period to avoid paying close to $100 every month. In a nutshell, we feel that the product is overpriced. We would have recommended this with full conviction if only it didn't have the tricky auto-ship policy governing it.