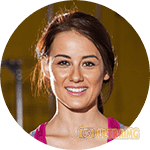 Hydrolyze 90 is an anti-ageing instant wrinkle reducer that helps to remove the wrinkles from your face within 90 seconds!! It claims to have an excellent effect on crow's feet, under-eye circles and puffiness in the skin around your eyes. It also claims to restore the firmness and youthful looks and remove all symptoms related to tiredness and fatigue.
However, can you trust these claims blindly? No, because you should collect facts like the ingredients and cost structure of this cream before you decide to invest in this.
What does Hydrolyze 90 claim?
Hydrolyze 90 promises magical results on your skin by removing dark circles and wrinkles instantly. When you look at its website, you will understand that regular users of this cream will get benefits like the following:
Up to 93% reduction in the number of dark circles
Up to 96% improvement in the skin's firmness
Up to 90% reduction in the appearance of under-eye bags
Impressed with the claims? Planning to put your money in this cream? Hang on for a while. You have to take some time out to understand more about the cream's contents and cost. This will give you a fair idea about the authenticity of this cream.
What does Hydrolyze 90 contain?
What better way to check a product's authenticity than check its ingredients? So, we now proceed to study more about the product's site and package to know its ingredients. Unfortunately, we are let with a huge disappointment in this matter. The site doesn't mention anything about the contents of Hydrolyze 90 except that it contains peptides and plant extracts. However, these two ingredients are quite common in most of the anti-ageing products. So we don't know what sets Hydrolyze apart from the other products. Since the contents are not mentioned openly, we are not sure if they might be suitable for people with sensitive skin.
Pricing of Hydrolyze 90
To know about Hydrolyze Instant Effect 90 Second Instant Wrinkle Reducer, you have to visit the "offer terms" section at the bottom of the site. Hydrolyze is available on a 30-day risk-free trial. To sign-up for the same, you need to pay a one-time processing fee towards shipping and handling charges. If you are not satisfied with the cream, ensure that you cancel it within these 30 days. If you don't, your credit card will be charged $69.95 towards the full month's usage cost. You are automatically signed up for the product's auto-shipment policy as well. Therefore, once in every 60 days, you will receive shipments for two months. You need to pay $69.95 +$7.95 shipping charges twice (because these are monthly charges) of the same. To save yourself from these huge charges, you can call 1800-845-631 (Australia) or 0800-440-493 (New Zealand) or email support@hydroxatone.com to cancel your subscription at the earliest.
Bottom line
We will not recommend Hydrolyze 90 Second Instant Wrinkle Reducer Cream for you because the product is not transparent enough about its ingredients. It is also priced quite steeply and governed by complex cancellation rules.