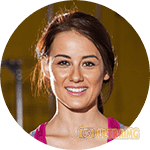 Hydroxatone is one of those anti-ageing creams that promise lots of things for its users. It claims that it can make its users look several years younger within a very short span of time. If you are looking for quick solutions to get rid of your ageing problems, you might be compelled to buy this product.
You need to understand, though, that, you should never invest in any product without conducting a deep analysis about them. Here, we have provided our review of Hydroxatone after understanding more about their price, terms, and components. Read the same to know if it would be effective on your skin or not.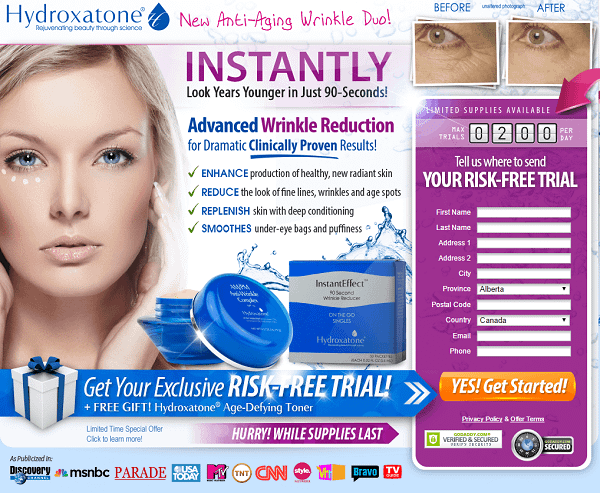 What does Hydroxatone claim?
When you look at Hydroxatone's website, you will be surprised to know that the cream promises the following advantages for its users:
Visible improvement in the overall health and radiance of your skin
Visible reduction in the number of wrinkles, fine lines, and unnecessary ageing spots
Conditions the skin very well and brings about an overall rejuvenation to your skin
Visible improvement in under-eye circles and puffy, tired looks
These claims are just attractive sentences until they are proved with valid facts. When you look at these claims, you should be able to read between the lines to understand if there are any hidden terms to these claims or if they are truly genuine. To understand more about these claims, you can take the help of factors like Hydroxatone's ingredients, price, and other conditions.
What does Hydroxatone contain?
Though Hydroxatone claims that it makes use of scientifically tested products for removing anti-ageing symptoms, we cannot find any proof of these claims from the label of the product. There is absolutely no mention about the list of ingredients used. This makes us wary of recommending this product for you because we are afraid that it may contain some components that may not suit or cause damage to your skin. There is a mention of an Italian celebrity endorsing this product; however, not much information is known about this celebrity as well.
Pricing of Hydroxatone
Hydroxatone is available on a trial basis for 14 days. You need to pay a shipping fee of £2.99 for trying this out. Remember to cancel your subscription at this time, else; you will be slapped with a heavy charge of £69.95 twice, at the end of the 14th day. Your worries don't end here! You are automatically signed in for the auto-ship program. So, you will keep getting monthly supplements of Hydroxatone, and you will be required to pay huge charges for the same until you cancel your subscription. You can reach out to the company on 020-3642-3720 or at support@hydroxatone.com for cancellation related queries.
Bottom Line
Whenever we find any product without any information on its ingredients, we will never recommend the same for our users. Hydroxatone is no exception to this rule. To make matters worse, this cream comes with additional problems of overpricing and hidden terms as part of its auto-ship program. Therefore, we would recommend you to look for other cost-effective and straightforward creams that are available in the market.