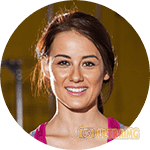 Image Revive Anti-Ageing Serum promises to give you back the youthful looks on your face in the most natural way possible. It claims that it gets inside the molecules of your skin and remove wrinkles, dark circles, and other aging spots permanently.
However, never make the mistake of accepting these claims blindly. Ensure that you have valid facts like the contents and cost structure of this product so that you are convinced about its authenticity.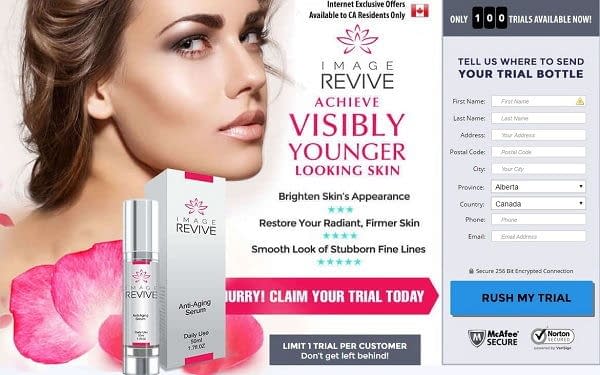 What does Image Revive claim?
Regular users of Image Revive Anti-Ageing Serum are in for some pleasant surprises, indeed. According to the product's website, it promises benefits like the following for its users:
Overall improvement in the tone, texture, firmness, youthfulness and immunity levels of the skin
Visible reduction in the number of wrinkles and dark circles
Smoothening impact on the stubborn fine lines
Removal of elements causing stress, sagginess, puffiness, discoloration and breakage
Overall improvement in the hydration levels of the skin
Seems to be the perfect answer for your worries related to ageing spots, isn't it? However, you should be smart enough to read between the lines and try to collect facts to support these promises. Are they just tall claims made to attract customers or are they genuine? It is important to find answers to these questions before putting your money in it.
What does Image Revive contain?
Image Revive Anti-Ageing Serum promises to vitalize, replenish and moisturise your skin thoroughly using effective and active ingredients. However, we are highly disappointed with the serum, because its site doesn't mention anything about its contents. How do we trust a product that doesn't care enough to talk about its ingredients? We have no hesitation in suggesting our readers stay away from this product, for the betterment of their skin.
Pricing of Image Revive
Image Revive Anti-Ageing Serum is available on a 15-day risk-free trial basis. To avail this, you need to pay $4.95 shipping charges. If you are not satisfied with the serum, you have to cancel it within these 15 days. If you don't, your credit card will be charged $109.79 at the end of the 15th day. That's not the end of your financial woes. You are part of the auto-shipment policy as well. Therefore, once in every 30 days, you will receive shipments of Image Revive sent to your address. You need to pay $109.79 + $4.95 every month for the same. To come out of this mess, you have to call 855-246-7221 and cancel your subscription at the earliest.
Bottom Line
Since Image Revive doesn't mention its ingredients clearly on its website, we have lots of doubts regarding its authenticity. Therefore, we feel that this serum doesn't deserve your money's worth.