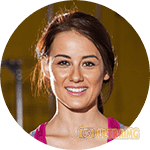 Hi folks, today, I'll review Instant Elixir Proactive Repair. According to the makers of this cream, it produces magical results within just few days. It will help to re-vitalize and firm your skin. It also says that you'll get rid of wrinkles and dark circles within days.
As a matter of fact, you don't need to go through any surgery for the ageing issues and you'll get amazing results by using this cream. Today, in this article, I'll also review its ingredients and how these can prove effective in reviving the freshness of the skin. I'll also advice you whether you should use this product and why.
What are the claims of Instant Elixir Proactive Repair?
The makers of Instant Elixir Proactive Repair say that if you'll use the cream regularly, you'll see magical changes in your skin tone and texture. It removes the dark spots and wrinkles. It also helps to reduce the stress marks and it also removes the sagginess of the skin. Besides, the manufacturer claim that the cream will make you look young and fresh within a short period of its use. However, we will have to closely examine its composition, price and other details. After that, we will be clear that the product is worth your money or not. So let's see what it is made of.
Ingredients of Instant Elixir Proactive Repair
If you're looking for a detailed labeling about the ingredients, you'll have to bear a huge disappointment. Sorry to say but Instant Elixir Proactive Repair doesn't offer any label. Therefore, I am unable to make an informed decision about this product and its effectiveness. More importantly, how can we know if there are any harmful ingredients contained within it? Well, we can't and therefore we can't recommend this product to anyone without knowing much more, or even something, about its ingredients.
Price of Instant Elixir Proactive Repair
Instant Elixir Proactive Repair is available on a 14 day's free trial offer. However, it's not free at all. You'll have to pay $4.95 as the shipping charges. If you're not satisfied with the product, you'll have to cancel the subscription within 16 days, otherwise, your credit card will be charged for $89.95 as the product's cast. So you'll be paying $4.95+$89.95. Remember, it is a monthly subscription and if you don't cancel it, you'll have to pay the cost every month. You can cancel the subscription by calling at 1-888-409-4430 and emailing them at support@InstantElixir.freshdesk.com.
Concluding remarks
As I don't get enough information about the cream so I'll never recommend this to my viewers. It is accompanied by ambiguous pricing structure and I don't get any information about the ingredients. So, don't waste your money on such products.