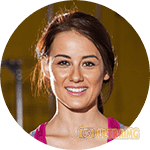 Juvaplex is an anti-ageing cream that promises results that are better than Botox for you. It claims that it is one of the best injection-free anti-ageing solutions to reduce your wrinkles, dark circles and other ageing spots.
The cream claims that you can expect to see these results within eight weeks of usage.
Though these promises sound attractive, is it a wise decision to invest in this product? Read on to know more about the same.
What does Juvaplex claim?
Like most of the anti-ageing products, Juvaplex also claims to provide a lot of benefits for its regular users. According to the makers, if you use this cream twice a day for eight weeks, you are entitled to the following benefits:
Up to 84% reduction in wrinkles and fine lines
Up to 95% improvement in the skin's capacity to produce collagen
Up to 73% improvement in the disappearance of dark circles
Overall improvement in the texture and tone of the skin
Visible improvement in repairing broken and saggy skin
Removal of elements that cause dullness, sagginess and discoloration
Though these claims are attractive and impressive, never get carried away by them without proper facts. These claims are only words until you have proofs to validate their authenticity. Hence, let us now see some details about the contents and cost structure of this cream to help you in your decision making.
What does Juvaplex contain?
If you check the ingredients of a product, you will get a fair idea about its genuineness. When you visit the website to know about the contents of Juvaplex, you are in for a big disappointment. This is because the site doesn't tell you anything about the ingredients that are used for making this cream. It does say that the cream uses Proprietary Bisophere combined with a QuSome delivery system to get into the deep molecules of your skin. Nevertheless, this information is not enough for us to check the authenticity of this product.
Pricing of Juvaplex
Juvaplex is available on a 14-day risk-free trial offer. To sign up for this, you need to pay $7.95 towards shipping charges. If you don't like the cream, remember to cancel your sign-up within these 14 days. If you don't, your credit card will be charged $89.71 towards the full month's usage charges. You are also automatically signed up for the auto-shipment policy. So, once in every 30 days, your credit card will be charged $89.71 for the shipments sent you on a monthly basis. You can call 1-855-745-5867 anytime and cancel your subscription at the earliest.
Bottom Line
We wouldn't recommend Juvaplex for you because the product doesn't mention about its ingredients on its website. It is also overpriced and comes with tough cancellation and auto-ship rules, which doesn't make the product suitable for you.