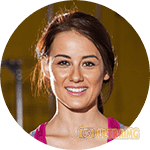 Another one of the many anti-aging skin creams on the market today, comes from Kellie. This product is marketed as being a cream that will restore your skin to a younger-looking state and also restore some of its vitality.
As we already know, there are many creams and lotions on offer that make these claims. So we must investigate a little further into the Kellie Anti-Aging product to see if their claims are in any way true. And also we'll take a look at the cost. Only then can we make an informed decision about using and spending money on this cream.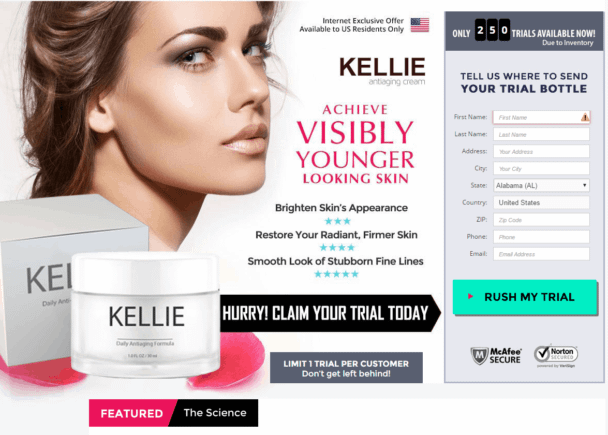 What Does Kellie Anti-Aging Skin Cream Claim To Do?
There is a lot of information on the company website about what Kellie Anti-Aging cream can do for your skin and it all sounds very nice indeed. So, firstly, let's look at these claims.
If you use this cream you will, apparently, benefit from an increase in the radiance and the vitality of your skin, an increase in the glow of your skin, a smoothing out of any fine lines, a reduction of wrinkles and dark patches, consistent hydration of your skin and an improvement in the protection of your skin from the elements.
This all sounds too good to be true, right? Well, now let's take a look at the ingredients of the product to see if any of these claims hold water.
Ingredients in Kellie Anti-Aging Cream
It is of the utmost importance that you should know the ingredients or components of any product that you are putting on your skin. After all, you could be doing more harm than good!
Unfortunately, on the website there is very little information about the ingredients of Kellie Anti-Aging Skin Cream. All that we could find out is that it is rich in peptides.
With so little knowledge about the ingredients, it is very difficult for us to recommend this cream to anyone without finding out more.
The Cost of Kellie Anti-Aging Cream
Once again we have the 14 day free trial offer that comes with so many of these skincare products. This is not explained very clearly and you really need to read the small print to understand what you are getting into with this.
Of course, it is the usual situation that you will pay for the shipping which is just under $5-00 and if you don't cancel your order before the end of the trial period, you will be charged the full price of the product. This is a whacking $103-00! And once again, of course, you will be added to their auto-shipping list and you will be charged this price plus shipping, every month. So, if you do go ahead with the free trial but don't wish to carry on receiving this product, please remember to cancel your order!
If you have any problems with this, call or email. Contact info for Kellie Anti-Aging are given below:
Summary
Taking all this information into consideration, the lack of information about the ingredients in Kellie Anti-Aging, the cost and the lack of clarity about the so-called free trial, we cannot really recommend this product to you. It is much better for you to look for another, similar, product that gives you a much clearer indication of what you are getting and at what cost, both financially and to your skin.