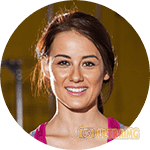 According to all the advertising blurb about Lamore Collagen Serum, if you want to regain the firmness of your skin, apparently it is among the top solutions available which is injection-free.
If all the hype is to be believed, then it is a very natural way of moisturizing, replenishing and revitalizing your skin. The manufacturers claim that you can look ten years younger!
Well, before we all rush out and buy Lamore Collagen Serum, let's take a look at these claims. Not only that, but also look at the ingredients and how the actual pricing structure that the manufacturers have set up, could trap you into buying something that you don't necessarily want or need.
The Claims About Lamore Collagen Serum
According to the manufacturers, if you use this product then you can actually start to look younger within days. This is down to natural ingredients and special formula used. Again, according to them, you will experience a number of benefits which include the reduction of wrinkles, improvement in skin tone, firmness and skin re-hydration, smoother skin, improvement in the color and radiance of your skin and so the list goes on!
Now, none of these claims have actually been proven. They are merely words used in the sales page of the product and part of a marketing strategy. If you insist in going ahead with purchasing this product, you really should do some research of your own to see if these claims can be backed up.
Ingredients in Lamore Collagen Serum
This is a very gray area indeed. There is actually nothing on the company website, or on the packaging, which tells us anything about the ingredients of Lamore Collagen Serum or how it is made up. The only thing that we are told is that it contains peptides, the same as other types of anti-aging product. So what can we conclude from this? Well, very little actually and we still have no proof that Lamore Collagen Serum can make any difference at all to your skin!
Price Structure of Lamore Collagen Serum
This could be the most worrying aspect of Lamore Collagen Serum. Their pricing structure has all the aspects of a scam to get you to part with your hard-earned cash!
First of all, there is a 14-day free trial offer. For this alone, you still need to pay a $4.95 shipping fee. Then you need to be very careful indeed and read the small print in the Terms and Conditions on the checkout page. If you don't wish to continue with this product, cancel the subscription within the 14 day trial period. If you don't, and here's the rub, your card will automatically be charged $98.41, which is the full price of the serum!
Furthermore, you will be on their 'auto-ship' list as well. This means that every month you will receive another package and be charged $98-41 every time! If you do get trapped in this way and want out of it, then you should call 888 752 2263 or e-mail Lamore customer services, as soon as possible.
Conclusion
We cannot recommend this product due to lack of information about the ingredients, no proof if it actually works and a pricing structure which, really, is not far short of a scam