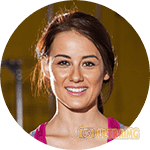 The name of the product clearly describes what we can expect from this product. It helps to remove the signs of ageing. It makes the skin firm, smooth and glowing. Le Baleux helps to remove the wrinkles, crinkles and other relevant issues. Now this all sounds very good but we need to be very careful when choosing such products. Some of them are very expensive and, not only that, some can actually do more harm to your skin than good. We are now going to take a look at Le Baleux and see what it can offer us and at what cost, both to our skin and our pockets. So, let me review this product critically to make an opinion about it.
Claims of Le Baleux
According to the information on the website, Le Baleux will reduce lines and help prevent the formation of wrinkles, make your skin look more radiant, make your skin firmer and generally improve your skin tone, giving you a healthier glow. The manufacturer claim that the cream will make you look young and fresh within a short period of its use. According to them, you'll get a smooth skin free of any horizontal or stress lines. Now, this may all sound too good to be true and, before purchasing this product, we need to look into the ingredients and what the actual effect will be on your skin. We will also take a look at the pricing of the product and how that can affect you as well!
Ingredients of Le Baleux
When I inquired about the composition and ingredients of the product, I was shocked because I got nothing in that respect. Well, folks, it was just a shock for me. They claim lots of miracles but they don't tell how all those miracles would come true. I can't make an idea without knowing about the ingredients. So, for me, this product seems to highly ambiguous and full of risks. So you should never buy or use this product.
Cost of Le Baleux
As far as the cost of the cream is concerned, it is available on a 14 day free trial period. However, you'll have to pay $4.99 as the shipping charges. If you don't like it, you'll have to cancel it within 14 days otherwise, they will charge you $98.64. So, actually, you'll have to pay $98.64 +$4.95 for the package. And, it is a monthly subscription so you'll be paying this amount every month. To cancel the subscription, you can contact them via phone on 888-509-8221 or email them on support@lebaleux.com.
Conclusion
For me, it is a huge risk to buy this product, Le Baleux. It has hidden charges and we also don't know about its ingredients. You must save your money and stay away from this ambiguous product.