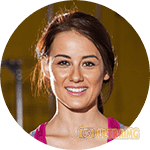 Le Rouge Skin Cream claims to be the ideal choice for you if you are looking for an instant lift in your skin. This cream claims to restore the softness, suppleness and firmness on your skin and thus makes you look many years younger.
It claims to use natural ingredients to act on the basic causes of ageing and thus remove them permanently from your skin.
Interested in trying out this cream? You should know more about the cost and components of this cream so that you can understand better. Read on to know more: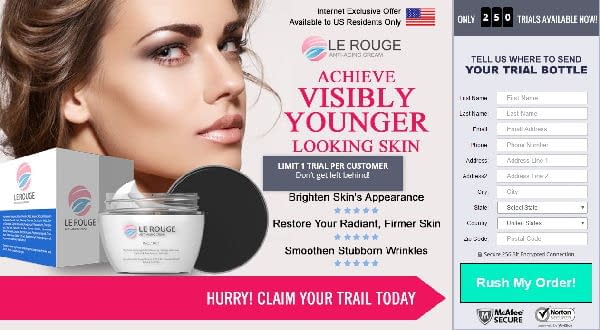 What does Le Rouge Skin Cream claim?
When you look at Le Rouge Skin Cream's site, you will be pleasantly thrilled to know of the benefits it offers for its regular users. These are the positive changes that you will notice in your skin within a month of application, according to the makers:
Considerable improvement in the hydration levels of the skin
Visible improvement in the number of dark circles, wrinkles and other ageing spots
Overall improvement in the tone, texture, firmness, softness, suppleness and rejuvenation of the skin
If you were looking for a magical solution for removing the ageing spots from your skin, this lifting cream might look like the ideal solution for you. However, never make the mistake of trusting this product blindly without supporting facts.
What does Le Rouge Skin Cream contain?
This is one of the matters in which this product disappoints us the most. The website of Le Rouge Skin Cream doesn't mention anything about its components. Hence, we are afraid that it could contain some harsh chemicals that might cause rashes for people with sensitive skin. If you want to check the components, you should refer to the separate "ingredients" section mentioned at the bottom of the site. Some of the ingredients mentioned there are Propylene Glycol, Stearic Acid, Cetyl Alcohol, Hydrolyzed Marine Collagen and more. However, details like concentration of compositions of these ingredients are not mentioned anywhere.
Pricing of Le Rouge Skin Cream
To subscribe to the 14-day free trial offer of Le Rouge Skin Cream, you need to pay $4.95 as shipping charges. If you are not happy with the product, ensure that you cancel your subscription within the trial period itself. If you don't, your credit card will be charged $104.00 at the end of the 14th day towards first month's usage charges. As part of the auto-shipment policy, you will continue to get shipments of this cream once in every 30 days. For this, you need to pay $104.00 every month. To save yourself from these huge costs, call (800) 381-8107 or email contact@lerouge-skin-cream.com to cancel your subscription at the earliest.
Bottom Line
Le Rouge Skin Cream disappoints us heavily in three aspects – ambiguity of ingredients, exorbitant pricing and complex cancellation/auto-shipment rules. Unfortunately, all three aspects are very important to judge the effectiveness and authenticity of cream. Since Le Rouge Skin Cream fails in all three, we suggest you stay away from this and look for more transparent, cost-effective and effective anti-ageing products in the market.