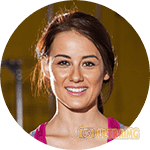 Luma Essence Skin Care is an anti-ageing cream that claims to use powerful ingredients. With the help of these ingredients, the cream promises to bring back the glow and youthfulness on your face within 28 days of application.
While it is tempting to believe these words, is it safe to place your trust in it blindly? Definitely not! You need to collect facts that validate the claims made so that you can invest in this cream and get results. Read on to know more about this product.
What does Luma Essence Skin Care claim?
The claims of Luma Essence are nothing unusual or innovative. It promises all the benefits that its competitors promise. You might be familiar by now with the claims of these anti-ageing creams and serums. When you look at the Luma Essence's website, you will come across the following promises:
Up t0 84% reduction in the number of wrinkles and fine lines
Up to 95% improvement in the skin's potential to produce collagen
Up to 73% improvement in the appearance of dark circles
Since the cream promises benefits and the exact percentages of improvement, it is easy for you to get carried away. Nevertheless, you should apply a great deal of caution here. Try to find out more about the components and cost of this product so that you will get a fair idea about its authenticity.
What does Luma Essence Skin Care contain?
Luma Essence Skin Care, on its website, claims that it uses revolutionary ingredients to bring about a magical transformation in your face within 28 days. The package says that Vitamin C is the main ingredient used in this cream. However, we don't know the details about the other ingredients. The website and the package are silent about the same. Therefore, we are quite stumped as to how the makers could make such tall claims on their site. There is no way where we can cross check these claims. So, we are doubtful about the effectiveness of this cream.
Real Pricing of Luma Essence Skin Care
When you visit the "terms and conditions" section, you will get to know details about the pricing of this cream. The product is available on a trial offer for 18 days. To avail the same, you need to pay $4.95 as shipping charges. Not satisfied with the product? Cancel it within 18 days without fail. If you fail to do so, your credit card will be charged $79.95 towards the end of the 18th day for the first month's use. Your woes don't end here. Once in every 30 days, you will keep getting the products delivered at your address as part of the auto-shipment policy. Your credit card will receive a charge of $4.95+$79.95 every month for these. To avoid these, you can cancel your subscription any time by calling 800-984-5904.
Bottom Line
We are not happy with the lack of information about the ingredients of Luma Essence. We feel that as an user, you have the full right to know to what your product is made up of. Also, the prices are too costly. Therefore, we would request you to look for other alternatives.