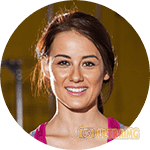 Lumaglow Anti-Wrinkle Cream is one of those products that claim to bring a magical transformation on your face. It claims to remove wrinkles and dark circles completely, thereby making you look young, glowing and vibrant as always.
While these words sound too sweet, you must understand that they are not true after all.  You should know to read between the lines and conduct proper research to understand more about the product, its effectiveness, price, and other features so that you can decide if it is the right choice for you.
What Does Lumaglow Claim?
Like all other anti-ageing beauty products in the market, Lumaglow Anti-Wrinkle Cream promises a lot of things on its website like the following:
Visible improvement in the skin's brightness
Bring back the firmness and glow on skin
Smoothening impact on fine lines
Visible improvement in the tone of skin
Diminishes the impact of uneven and old skin
Visible reduction in wrinkles and dark circles
Improvement of skin's hydration levels
Overall improvement in the skin's immunity levels
All of these can tempt you to invest in this cream; however, you should refrain from doing so until you have a clear understanding of the cream's ingredients and cost structure.
What Does Lumaglow Contain?
The ingredients of a particular product are the ones that decide its effectiveness. Therefore, one of the first checks you should do to check the authenticity of Lumaglow Anti- Wrinkle Cream, is to see its label for ingredients.
You are going to be disappointed in this aspect because the product's site and package do not give away any information about the contents. We only know that the cream uses whole collagen molecules and peptide-rich serum to restore the firmness on one's skin. These details are not enough to decide the effectiveness of the product.
Pricing of Lumaglow
This cream is available for free for a 18-day trial period, during which you have to pay $4.95 towards shipping charges only. Remember to cancel this product within this period if you are not satisfied with the same. If you fail to do so, you will receive a huge shock at the end of the 18th day in the form a bill of $89.41 towards the products used by you.
Since you are part of the auto-ship policy, your subscription will be automatically renewed, and you will continue to get monthly shipments of Lumaglow delivered at your address. You need to pay $89.41 every month for these until you cancel your subscription completely. It is highly recommended that you call on the toll-free number, 888-622-8765 within the trial period and opt out of this mess.
Bottom Line
We are quite disappointed with Lumaglow Skin Cream because it doesn't mention its ingredients transparently. We are not sure if this product would be effective for you as we don't know the contents. The hidden pricing structure and auto-ship policies are only adding to the complexities further. So, we would suggest that you stay away from this product.